The pleated skirt was an essential piece of clothing for most Hmong of Laos, China and Vietnam. Amongst the three Hmong groups living in the northern Laos, Blue Hmong women's and girls' skirt is the most amazing one.
This skirt was entirely handmade in hemp fibre turned into yarn. The yarn was bleached until white then woven into fabric on a back-strap loom.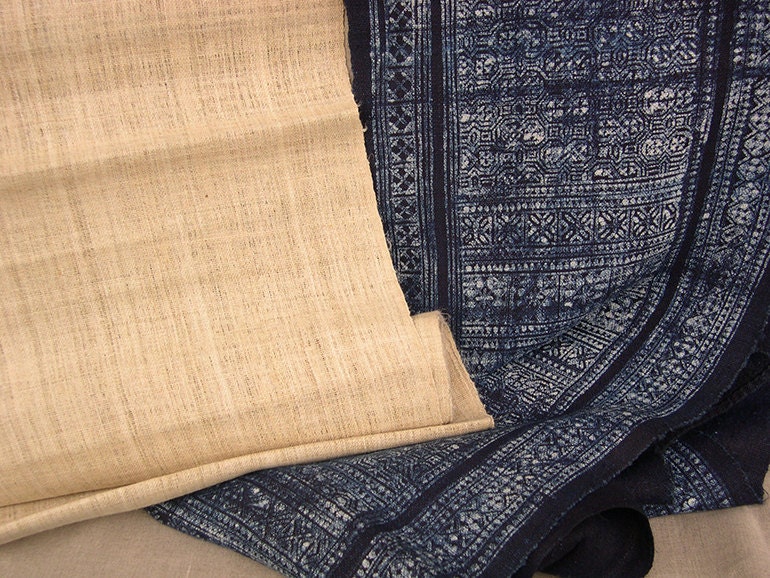 Made of three horizontal panels as long as four times the length of the women's or girls' outstretched arms (making those skirts required a length of fabric which could stretch more than twenty meters) as follow :
The upper panel in plain white hemp was pleated by hand and a thread was passed through to keep them together. Each pleat was fixed by a stitch called "fish's scale". The central panel was dyed in natural indigo dye with intricate batik (*) motifs (see picture above) motifs and then decorated with applique (**) of coloured cloth, then pleated.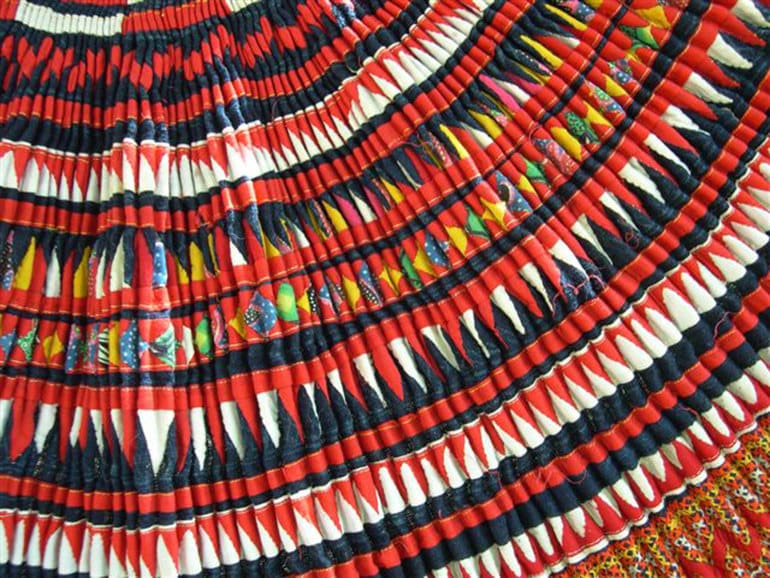 Then the hem panel, in indigo without batik motifs, was fully covered with many coloured cross stitches embroideries and applique, then pleated.
At last, the three panels were sewn together and for the pleating, the skirts were simply strapped and sewn with parallel threads to hold the pleat in place until the day of wearing. It would take about six months to make one single skirt.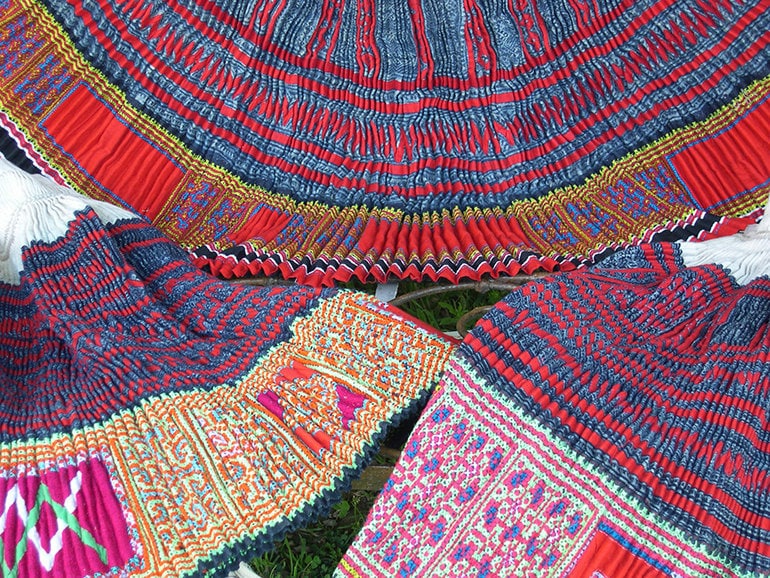 Women and girls were making skirts throughout their lives for themselves and mothers for their daughters' dowry (usually five or six !). Each skirt was one-of- a-kind piece, traditional but at the same time following the women's and young girls' own artistic talent.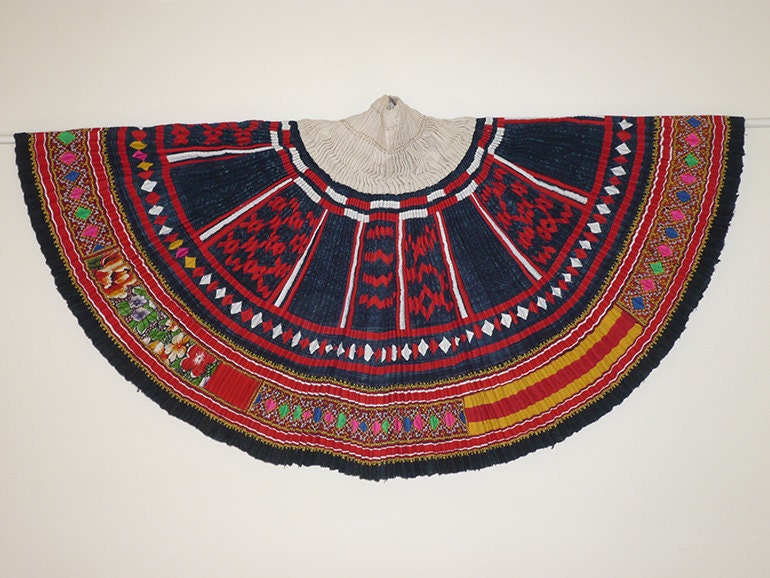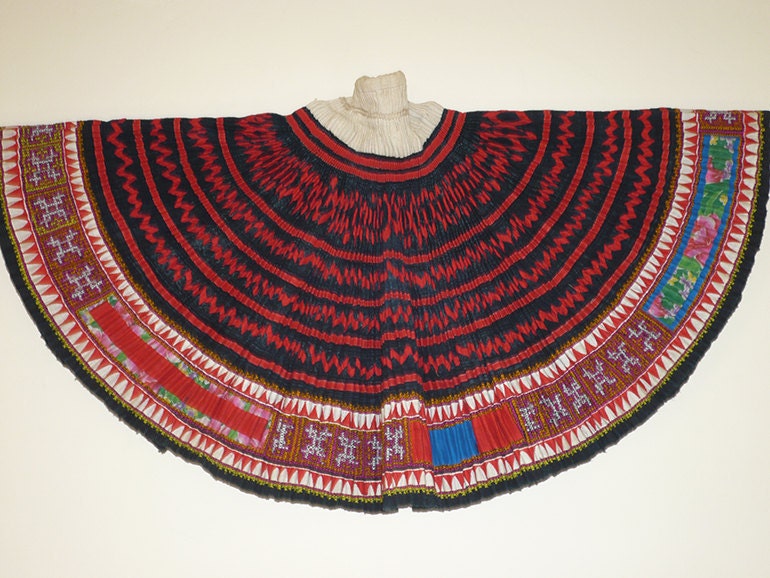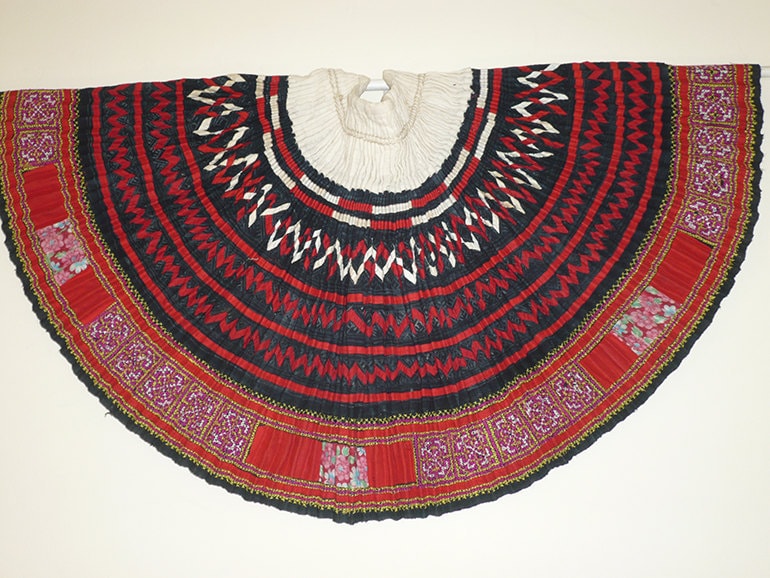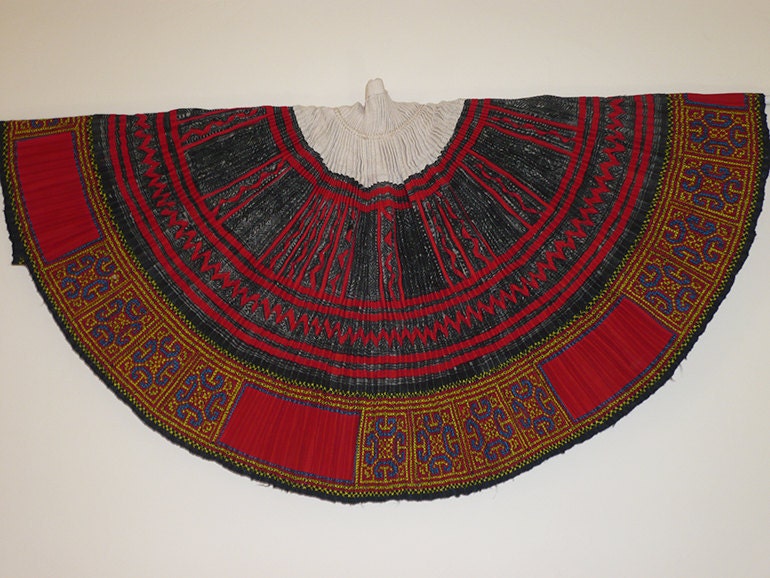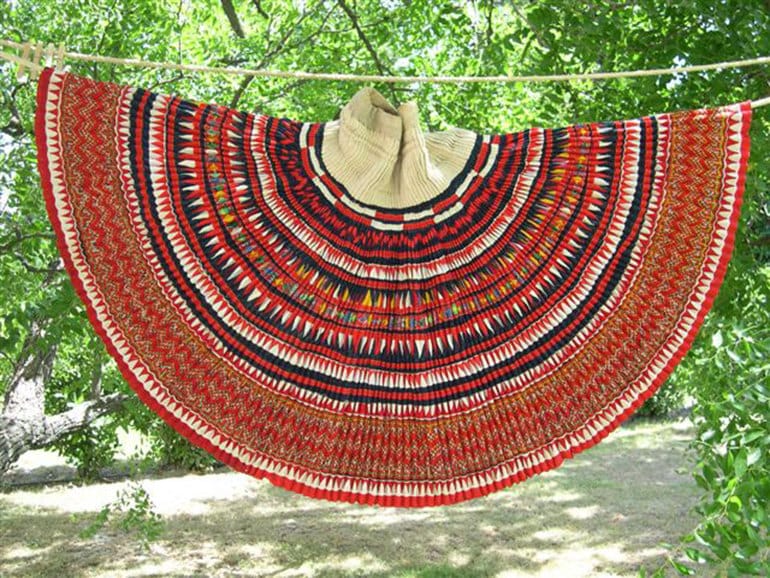 Every day skirts, they were also worn with embroidered gaiters and aprons for weddings, Christmas and various other traditional ceremonies.
Nowadays it is really difficult to find an authentic hemp Blue Hmong skirt which is entirely handmade in exactly the same way it would have been done in the past : it would simply take too long to produce one. More and more cotton cloth is used instead of hemp, indigo dye is no longer a vegetable dye and batik motifs are less elaborate. Pieces cut from the damaged old skirts are used to make bags and other items.
(*) Batik is a wax resist dyeing process to create elaborate designs.
(**) Applique is a decorative technique of attaching pieces of fabric by stitching.