My shop is located in Saint-Rémy de Provence (France, South east). It is a welcoming place where my customers can consult a large choice of ethnic tribal textiles and rugs books, past issues of the magazine HALI, enjoy looking at all the photos made during my travels and take time to discover my collection.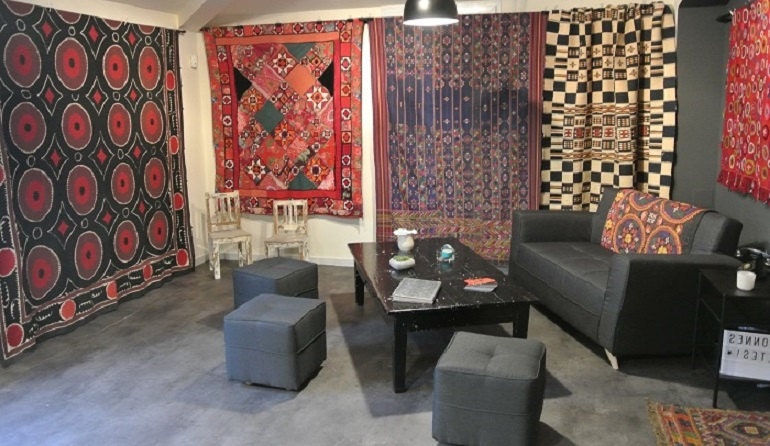 Kira( women's dress, Bhutan),Arkilla Jenngo (Peul weave for aristocratic Tuareg, Mali),Korak (Oriental patchwork , Central Asia)…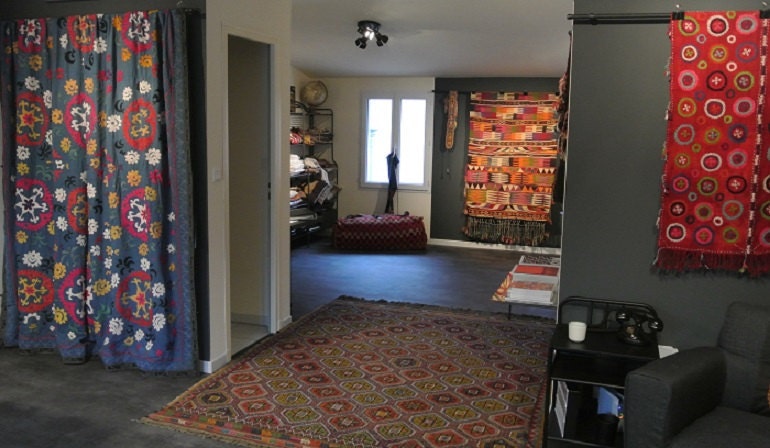 Suzani(Central Asian embroidery, Uzbekistan),Anatolian Dowry Horse Blanket,Turkish Jijim – Kilim Rug, Spoon makers tribe Baby blanket( Turkey).