Villagers and nomads in Western and Central Asia made flat-woven saddlebags and storage bags used in daily life and as cargo bags during migration.
Saddlebags
The bags with two decorated pouches are the saddlebags which were made in various sizes. The smallest was used on donkeys whilst the largest ones were used on horses and camels. The majority of them are brocaded or tapestry woven, with wool on cotton or wool on wool.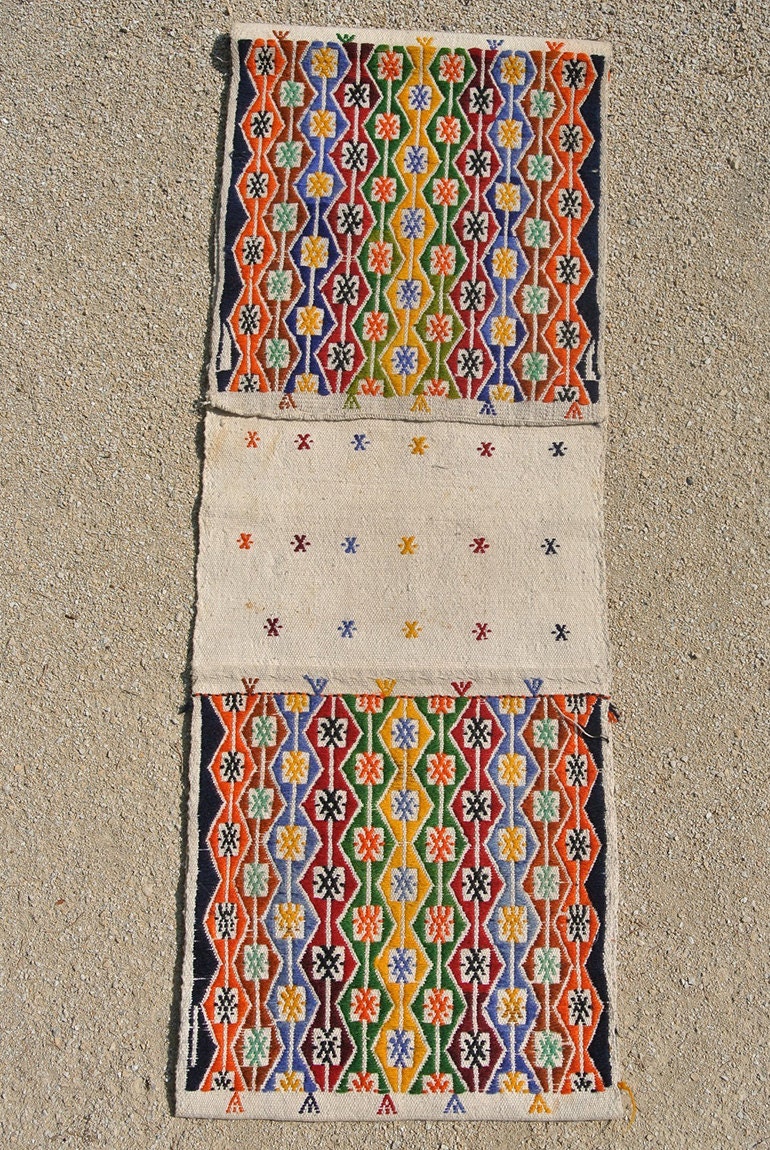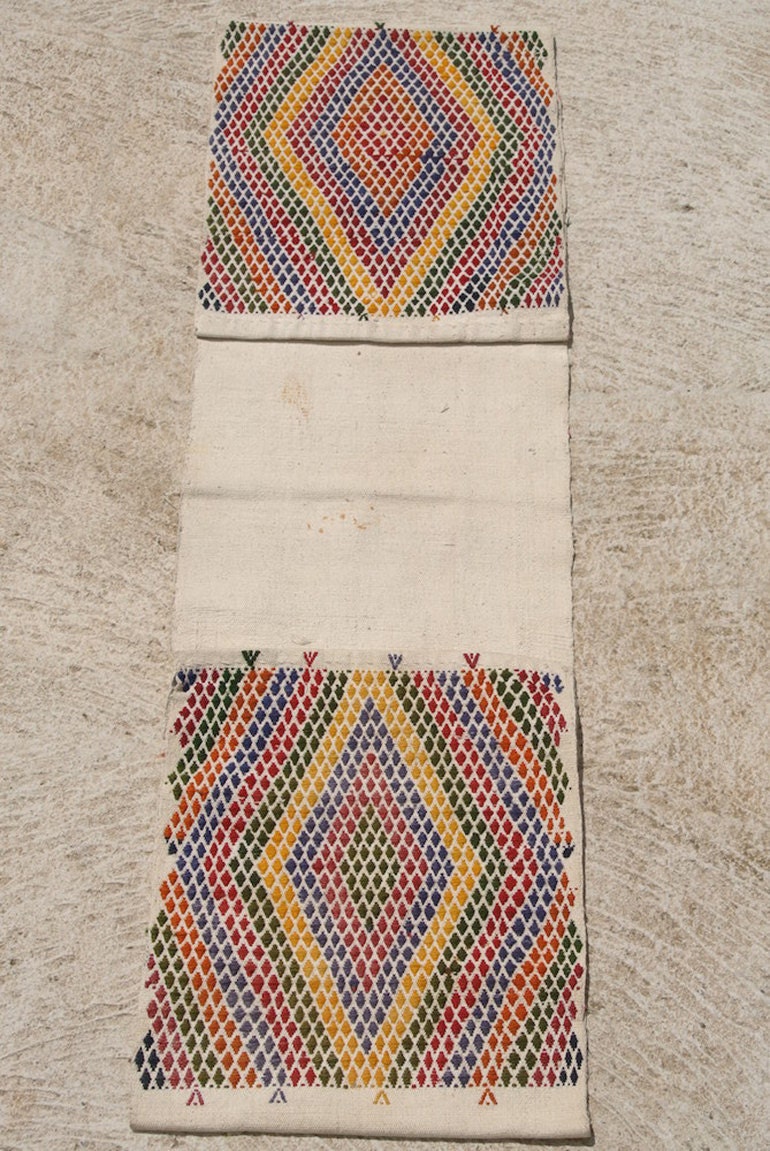 They were woven in a single long piece : first the front for one pouch; then a long section for the back of the pouch, the middle of the saddlebag and the back of the second pouch; at the end the second pouch front. The bag was assembled by folding each pouch first and then stitched along the sides of the pouches.
Mafrash
These bags are three-dimensional large bags made by nomads. They were typically made in pairs which could be balanced over the backs of camels during migration. Most of them were intricately colourful woven soumak on the two side panels and the two end panels. The bottom part is plain or striped woven.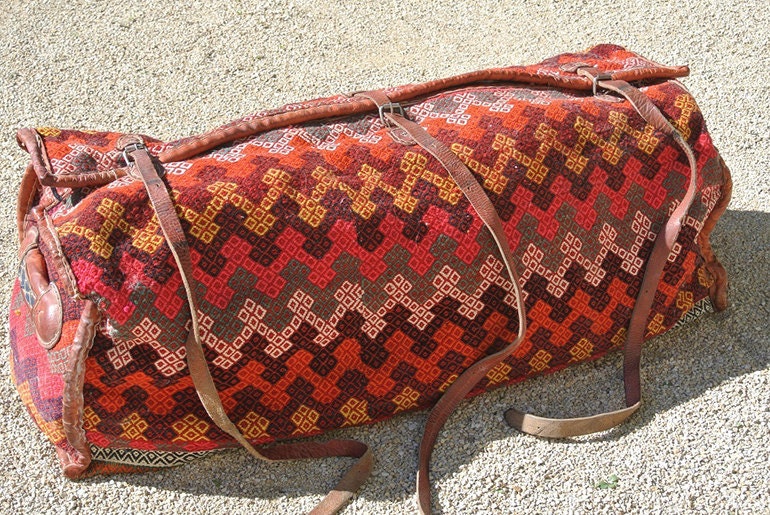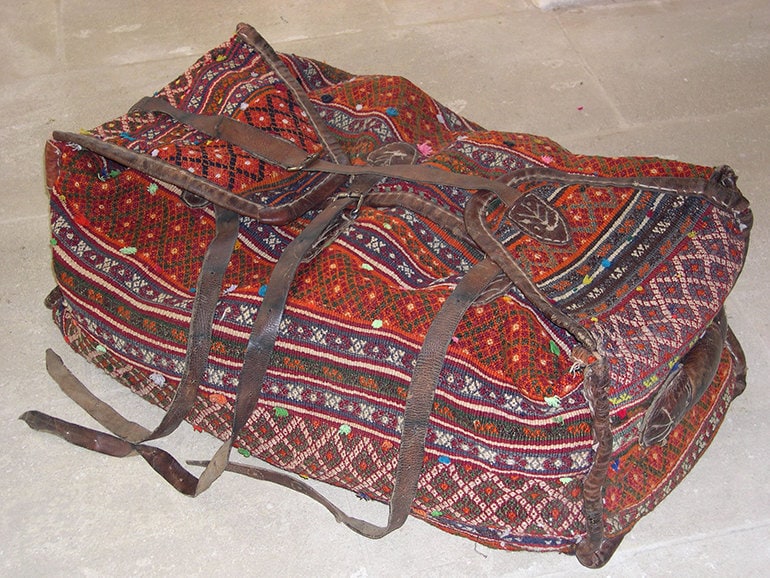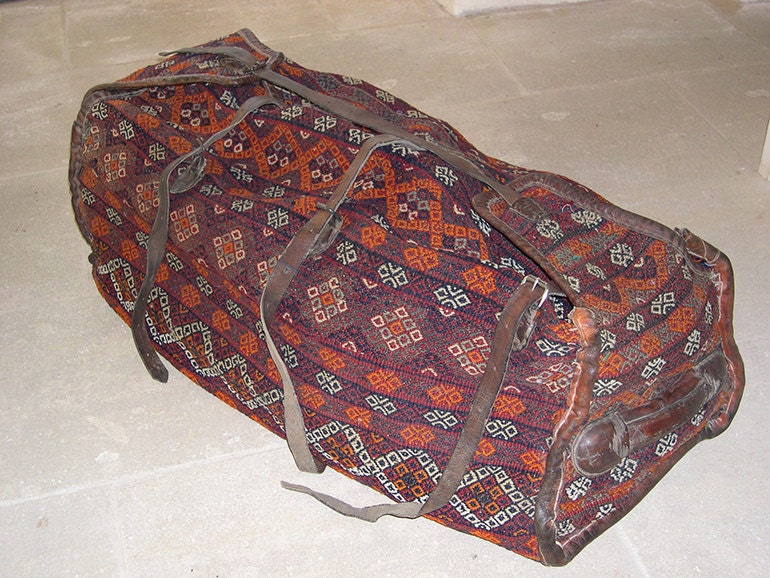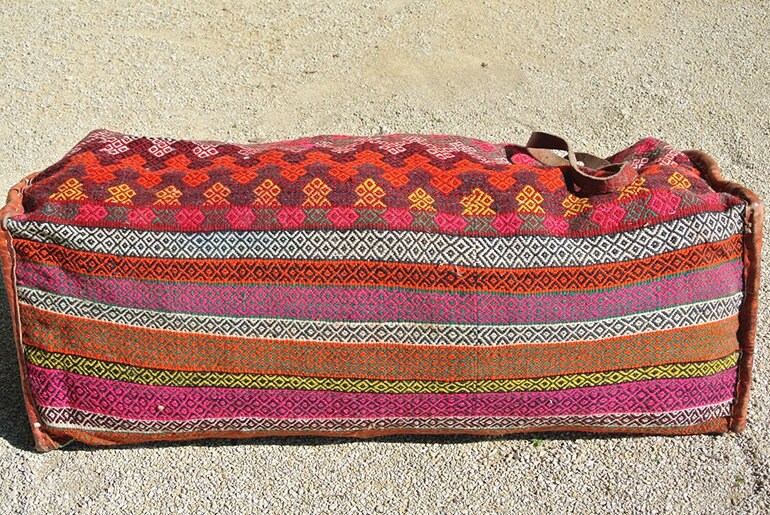 They were woven in three parts : a piece including the two decorated side panels with a central panel which would make the bottom of the bag. The two decorated panels were woven separately, after which the three parts were assembled together. There were two types of mafrash used by nomads on the backs of camels during migration, and for storage of bedding : the rectangular bag similar to an open box and the storage bag which was reinforced with strong leather straps and massive leather handles.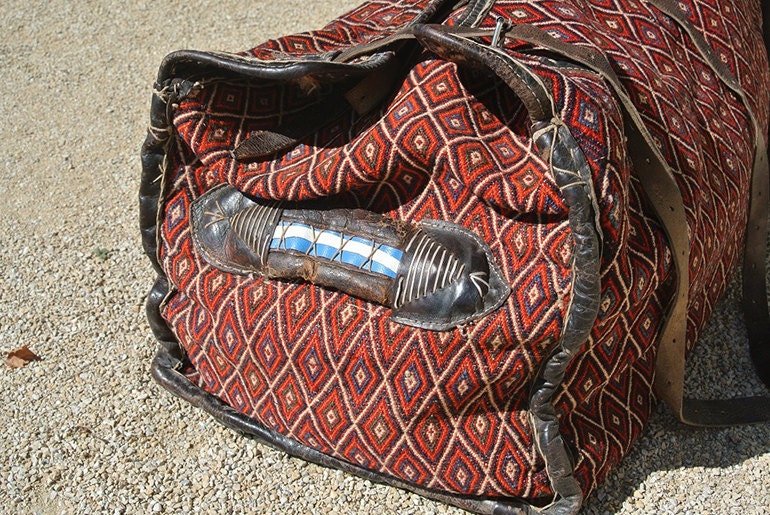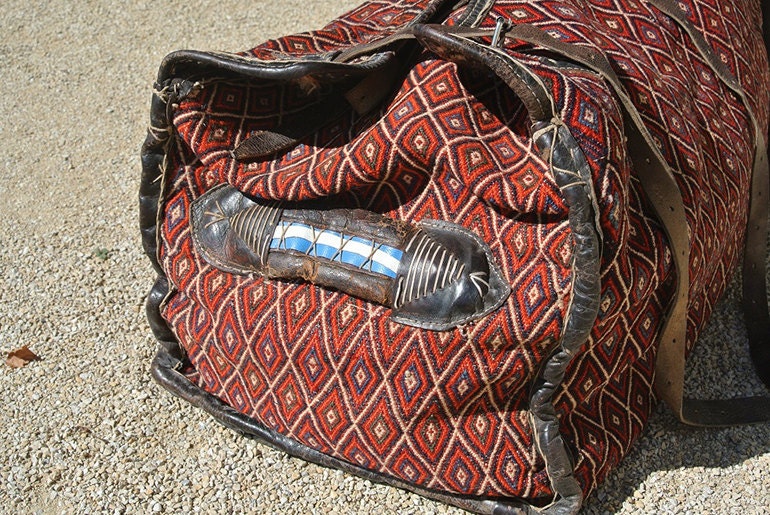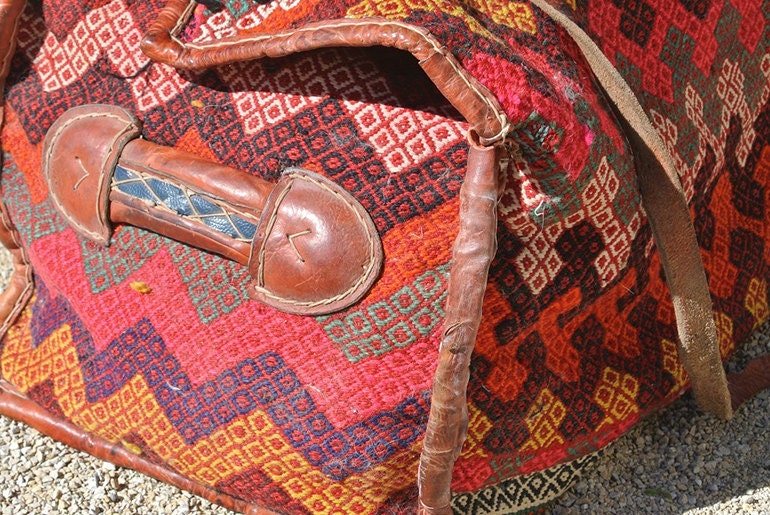 Storage sacks, ala çuval from Middle Eastern and Central Asia
These sacks are simple, plain woven, utilitarian bags for day-to- day life made of wool or cotton. There are two kinds of ala çuval : One features a decorated front with horizontal brocaded bands and a back with simpler bands.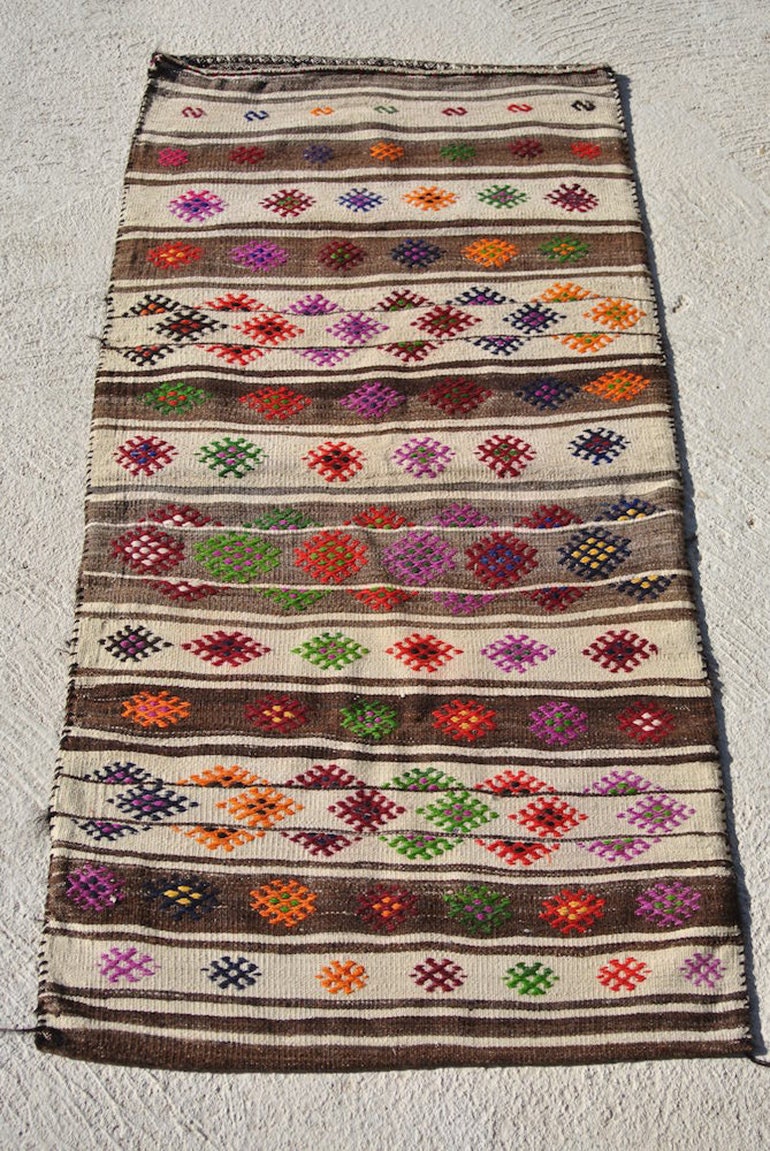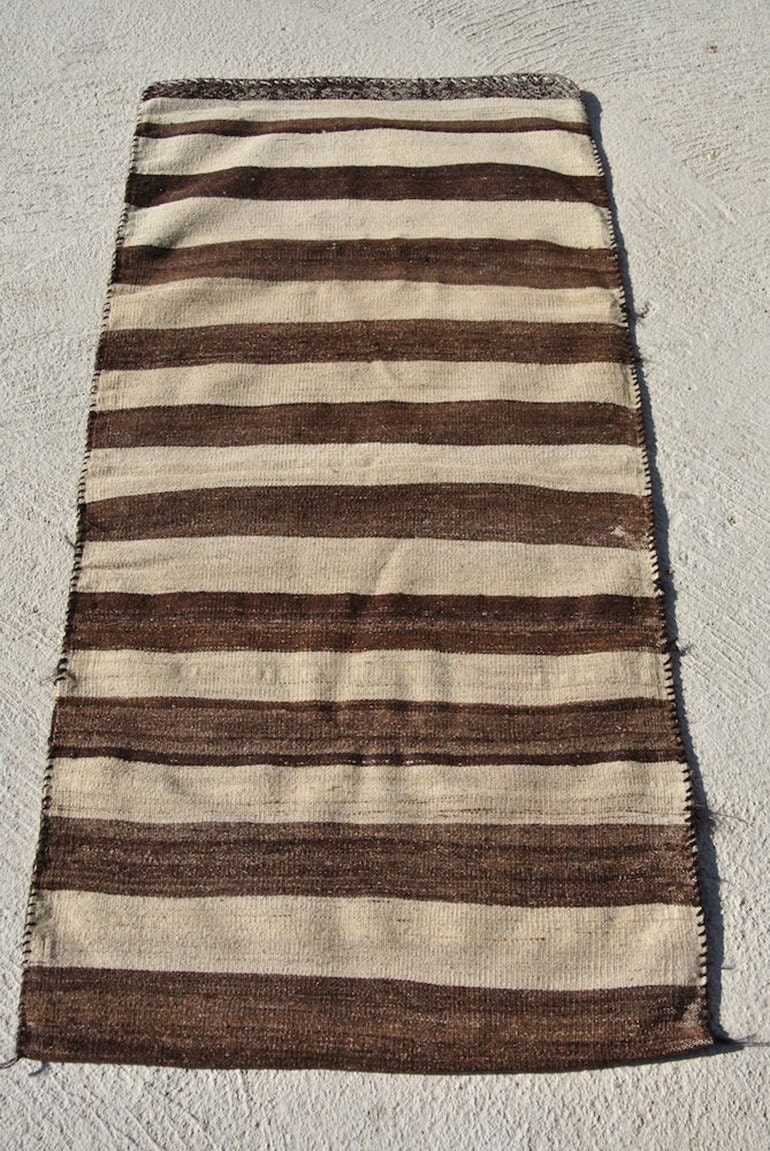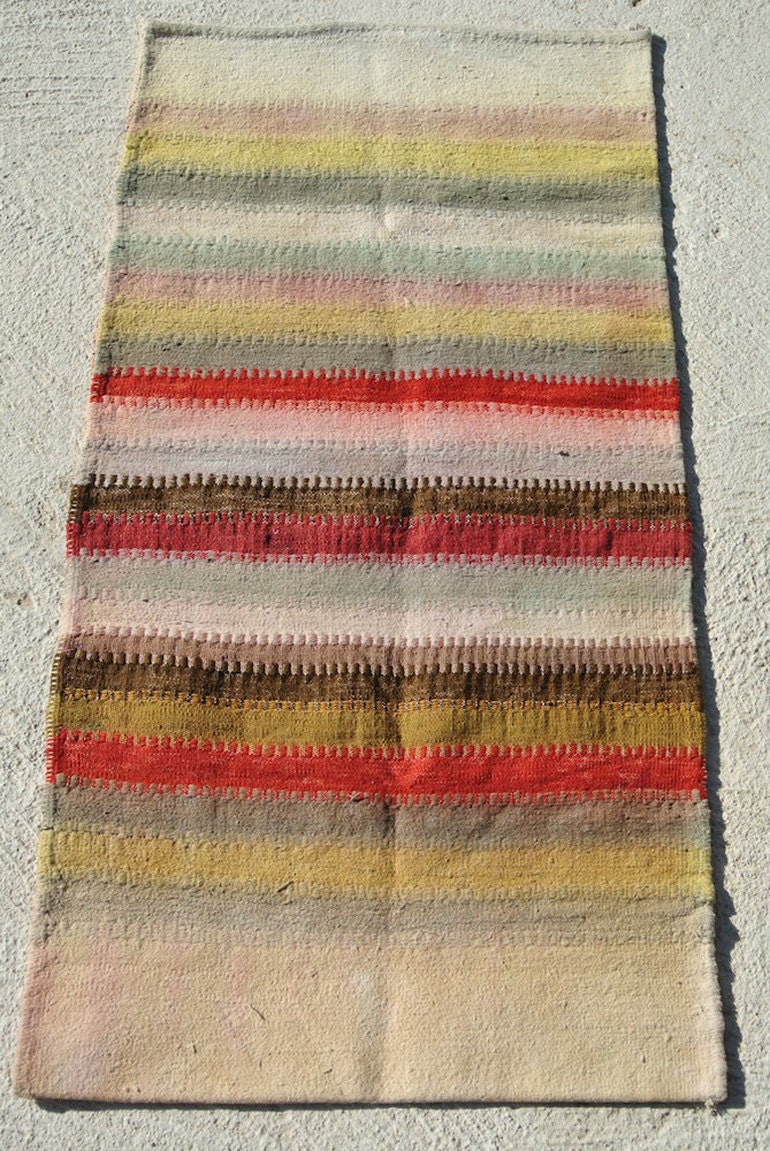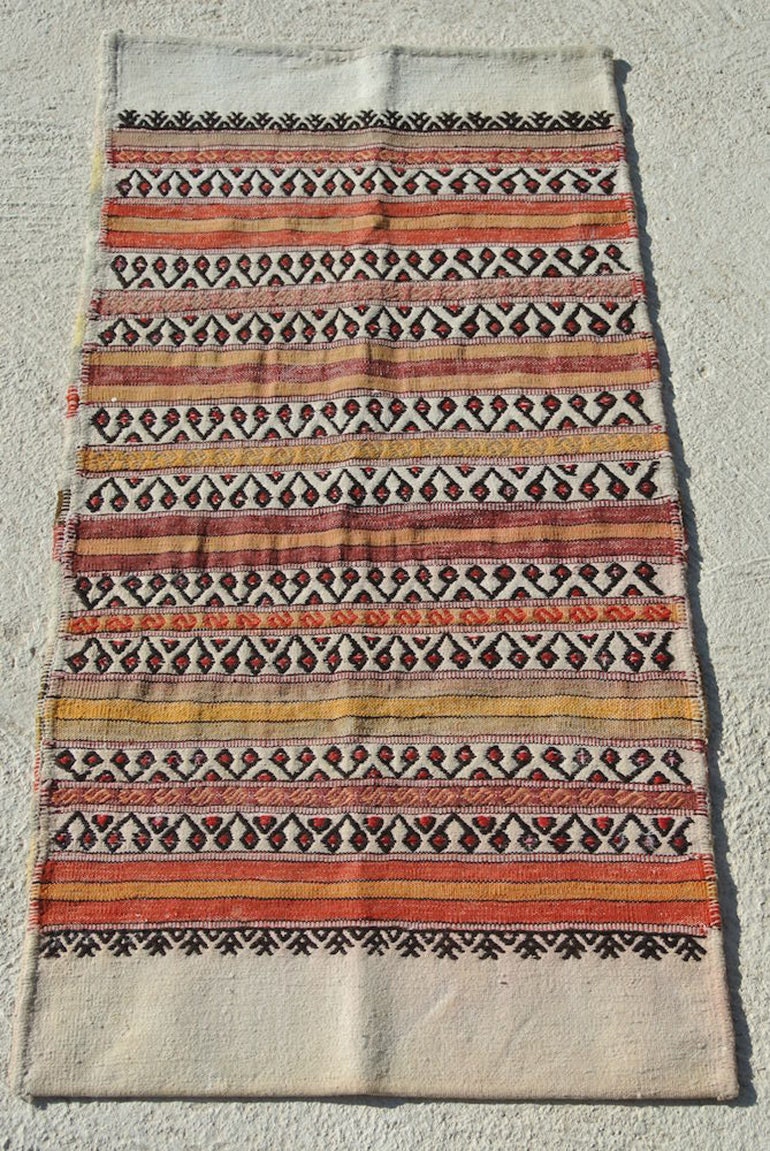 They used to be woven in one single piece, folded and stitched on the two sides. Some of them have card woven straps sewn onto the sides which were used as handles.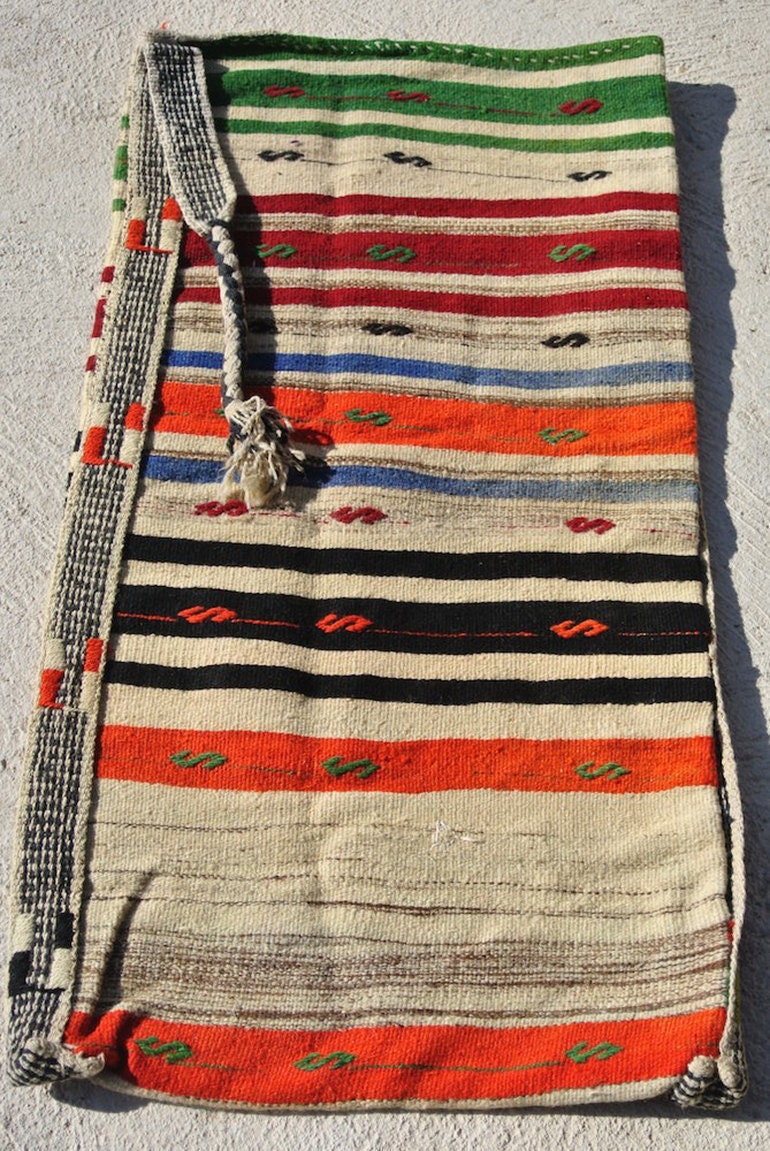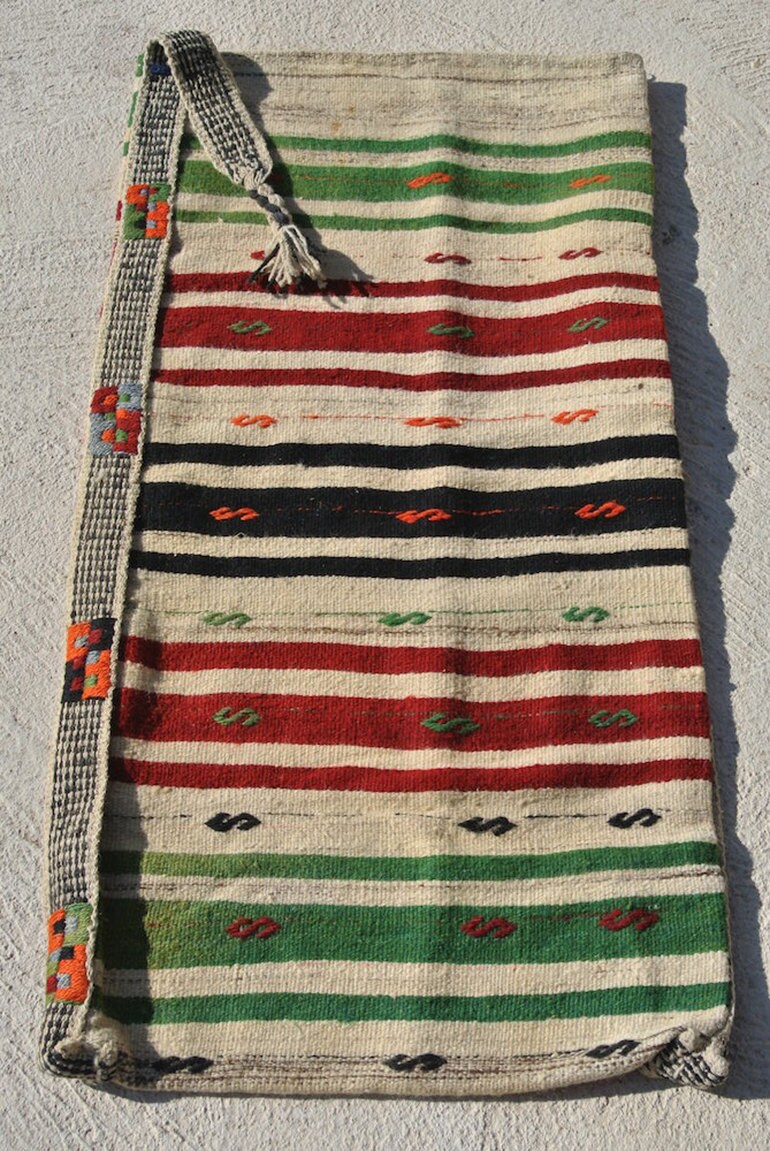 Often called "grain sacks", they are mostly used for clothing and other possessions. The other kind is a large and flat-woven piece with series of plain stripes (or not) on each side of two fully decorated panels in the centre, the two ends stitched together to form a tube and stitched across the bottom.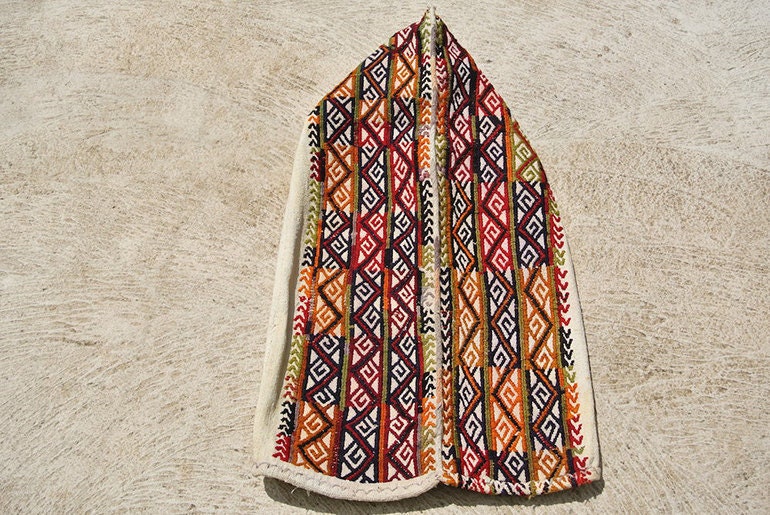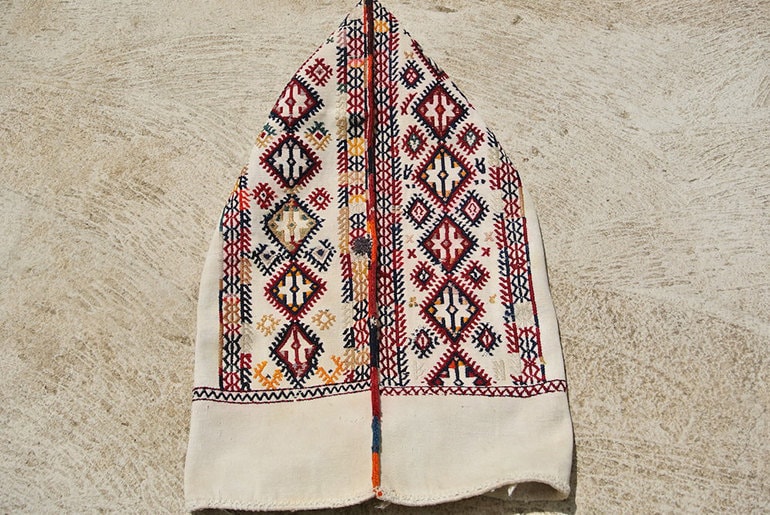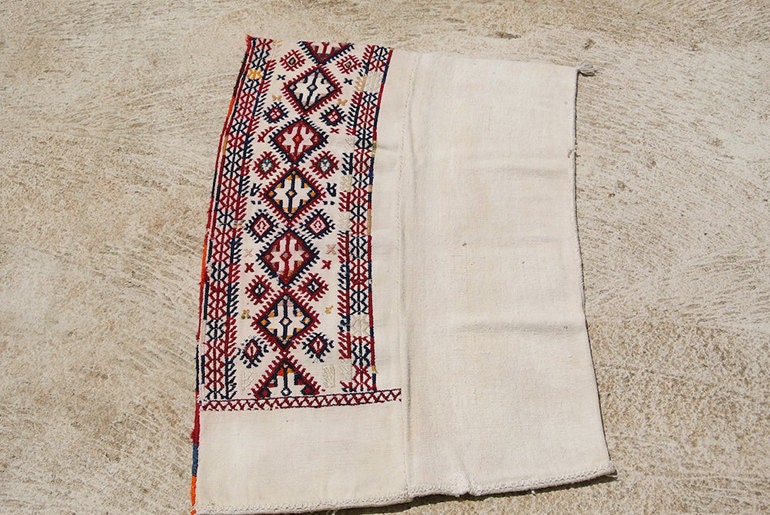 In this way one decorated panel appears on the front and back of the bag and the stripes are vertical. Some have often been opened as they came from the loom and used as a floor rug.