A suzani is a traditional Central Asian textile, it refers mostly to hangings or coverings all decorated with hand embroidery patterns.
The name suzani comes from the Persian word meaning « needle ».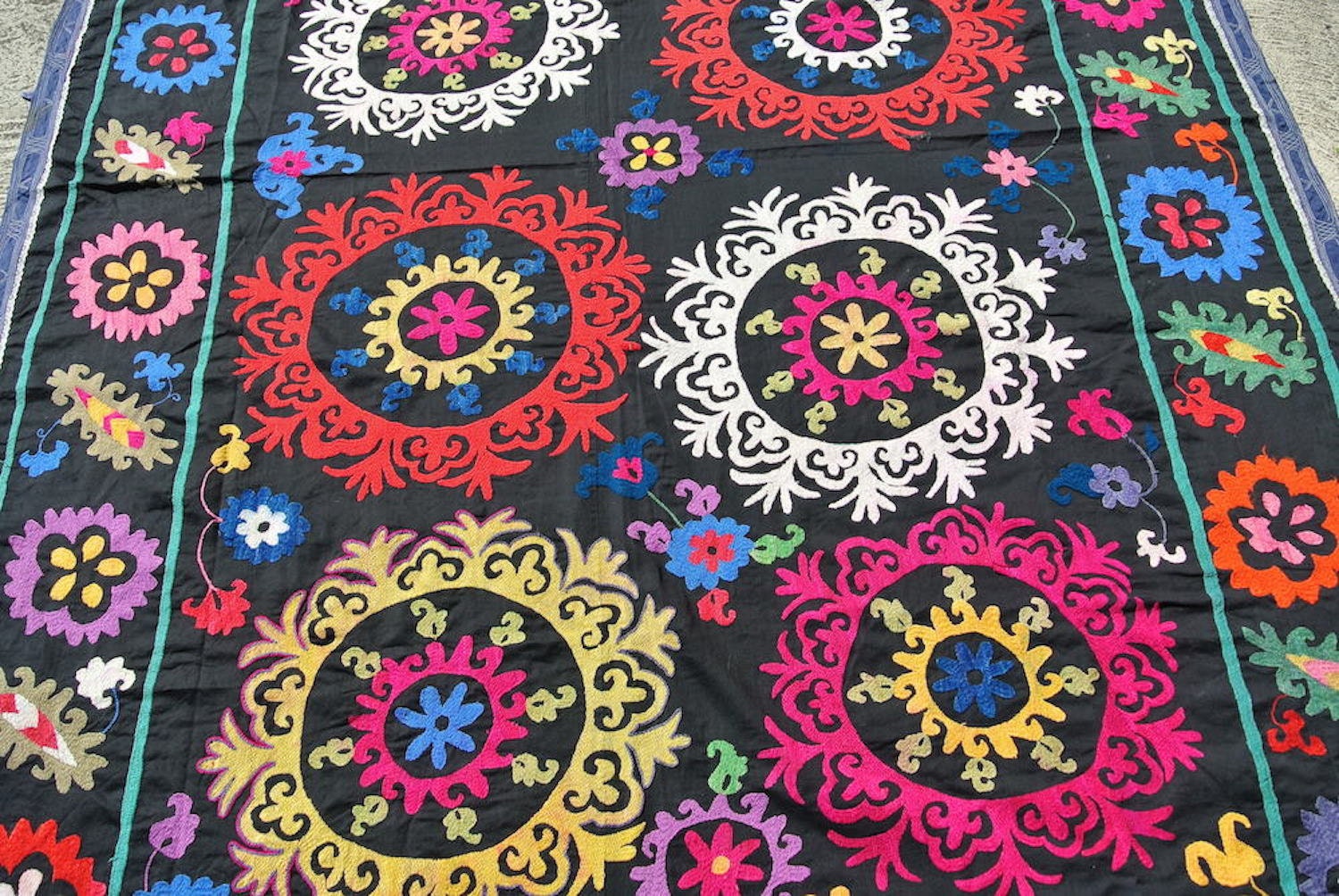 Using embroidery technique played an important role in daily life across Central Asia. The finest pieces were made in Uzbekistan, decorated with intricate designs according to four Uzbek towns : Bukhara, Samarkand, Tashkent et Shakhrisabz.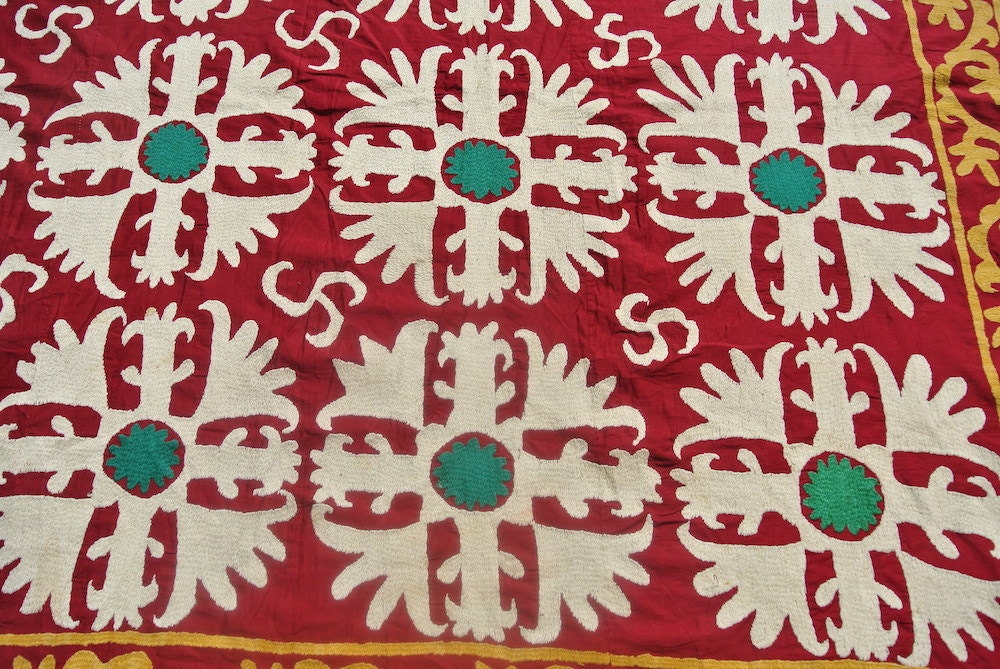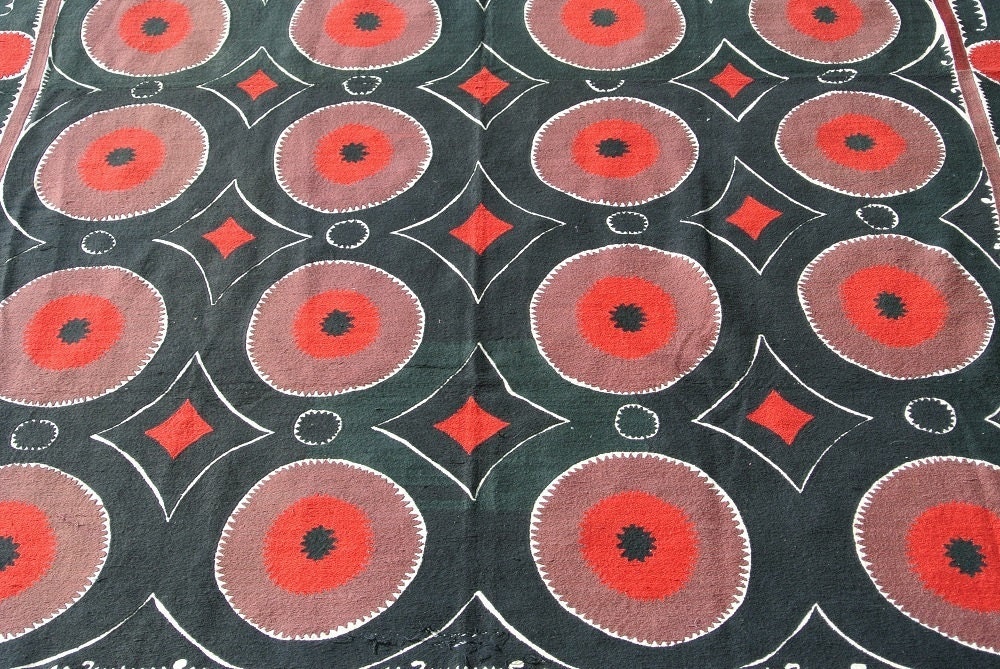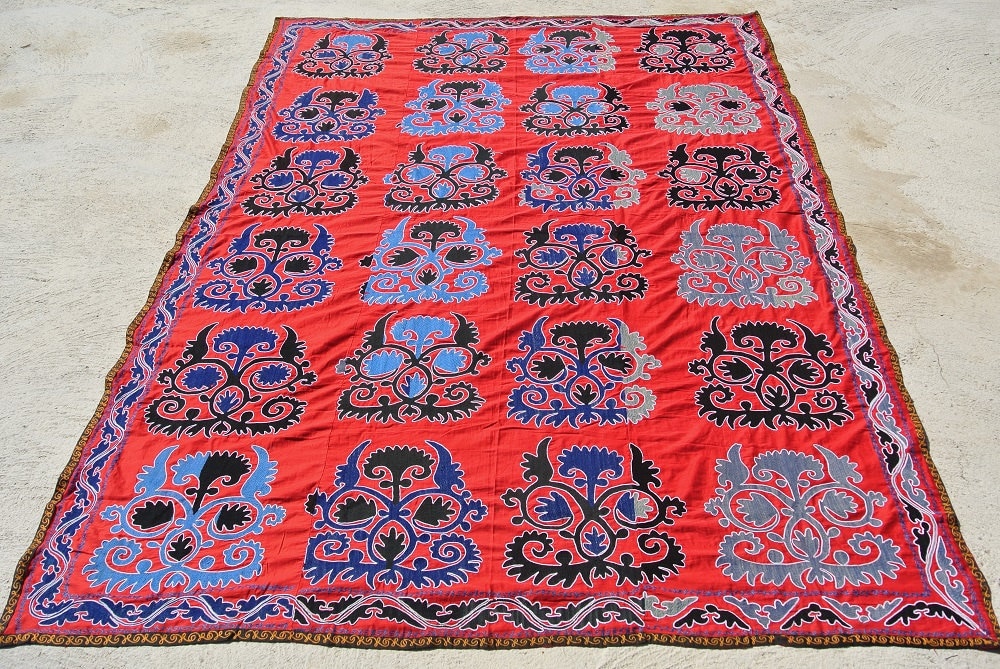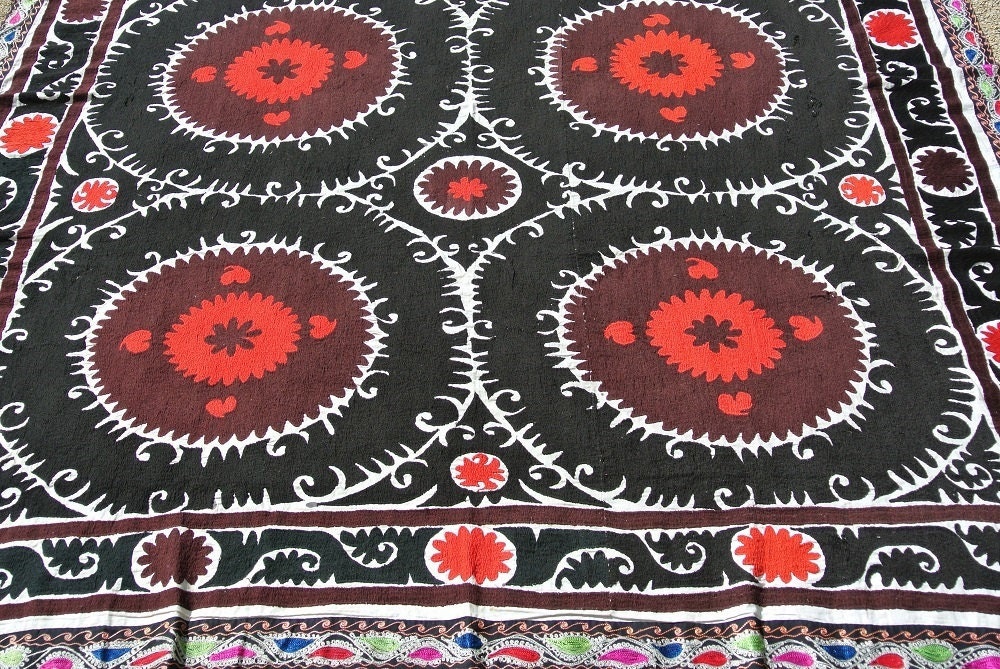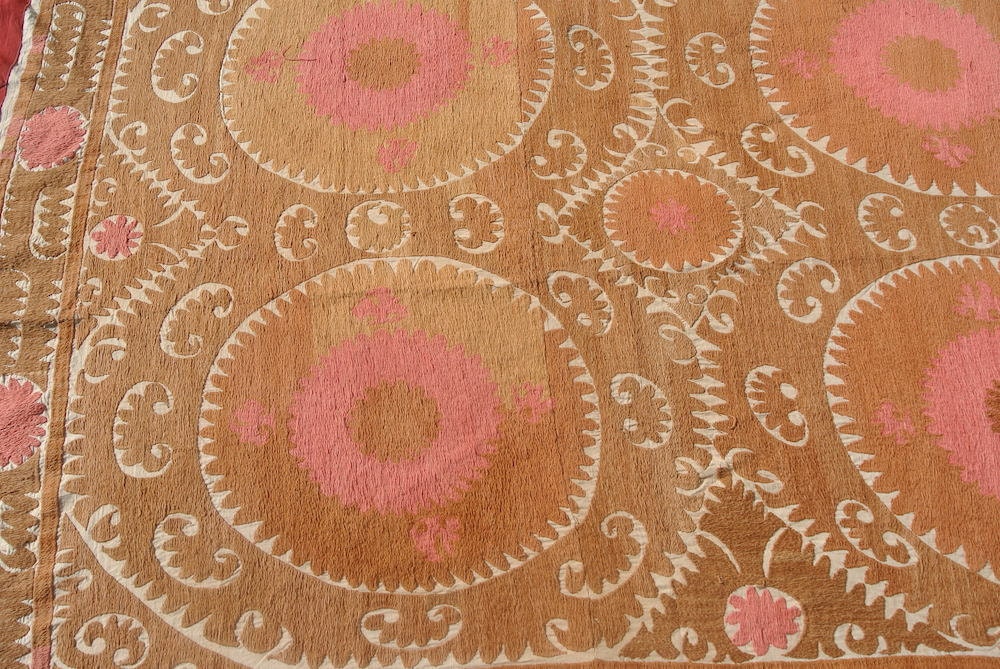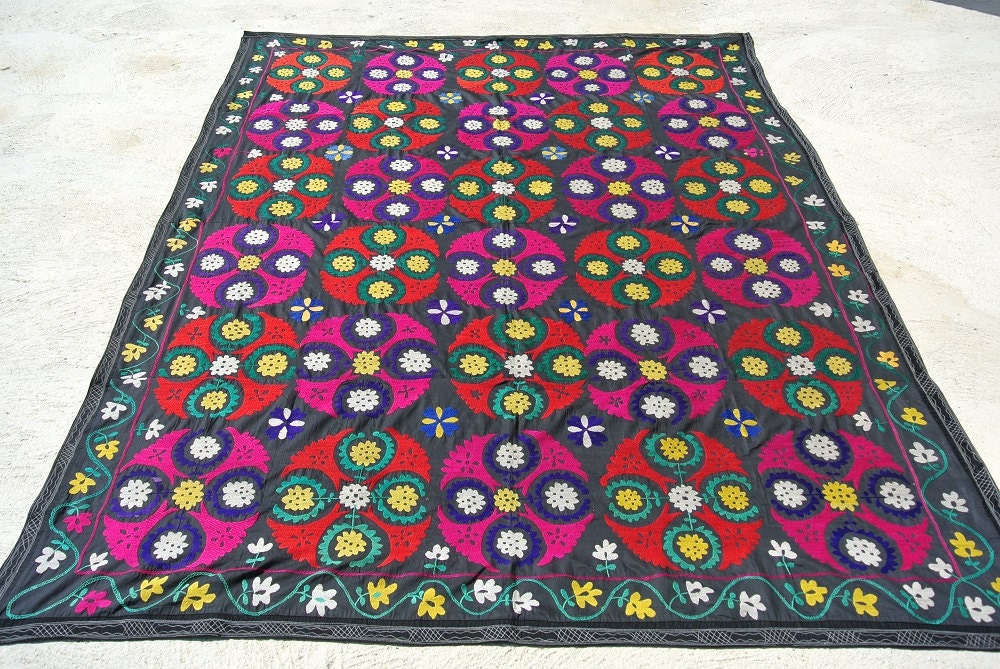 There were different kind of suzani textiles which sizes, shapes and motifs reflected the different religious beliefs, lifestyle and cultural differences of Central Asian people.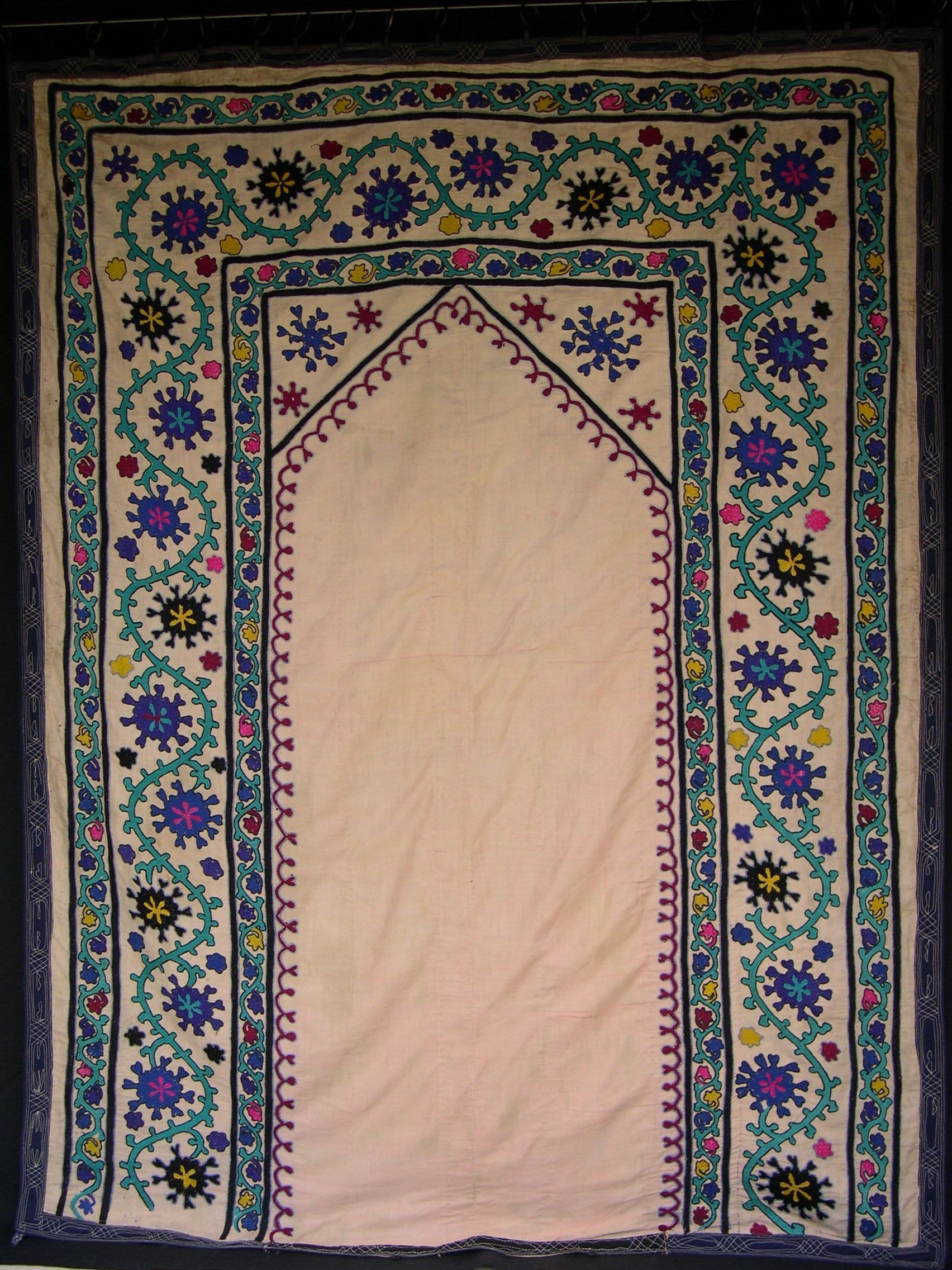 Prayer mat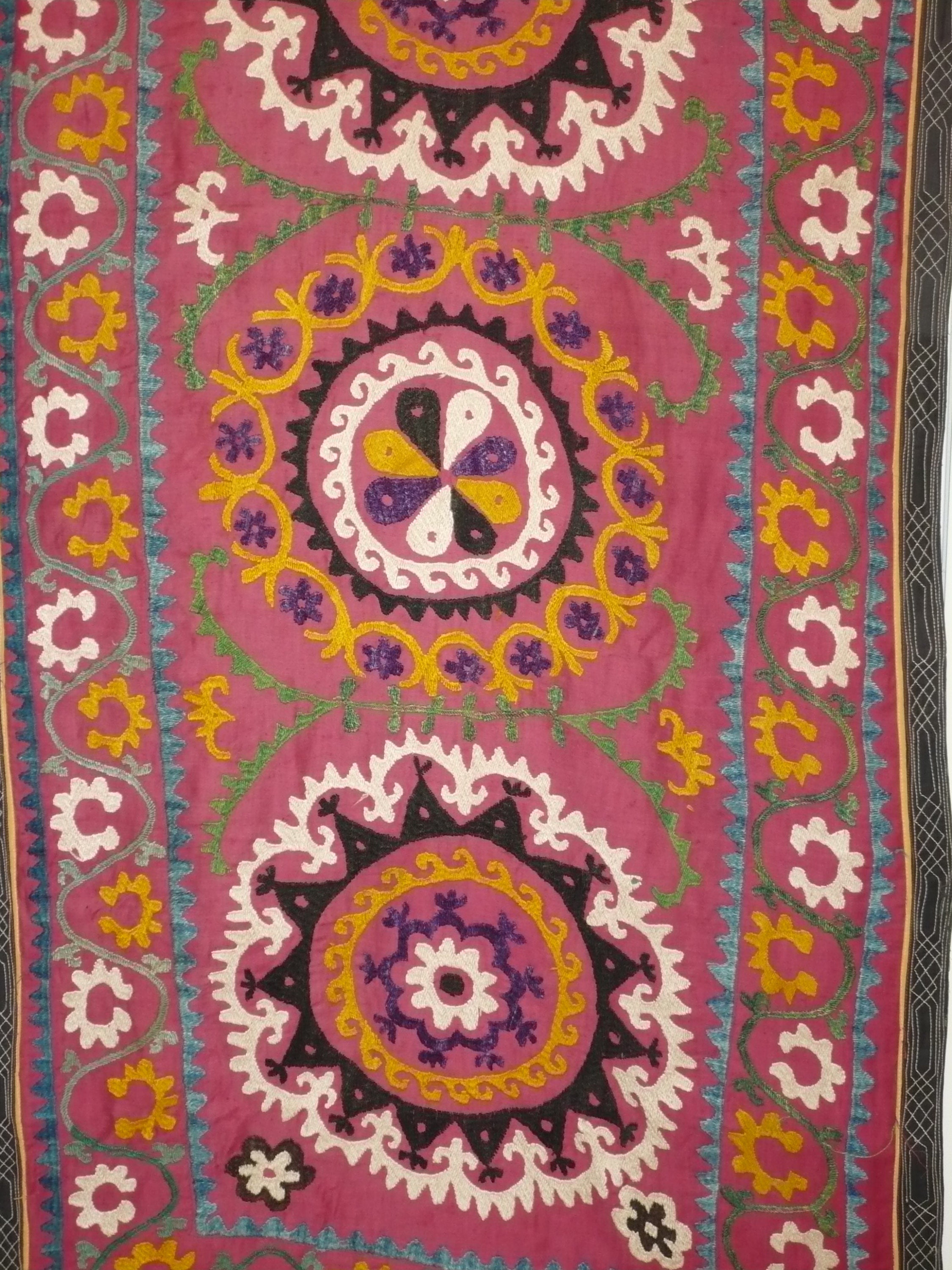 "Zardevor" : suzani to embellish the wall behind the dining room table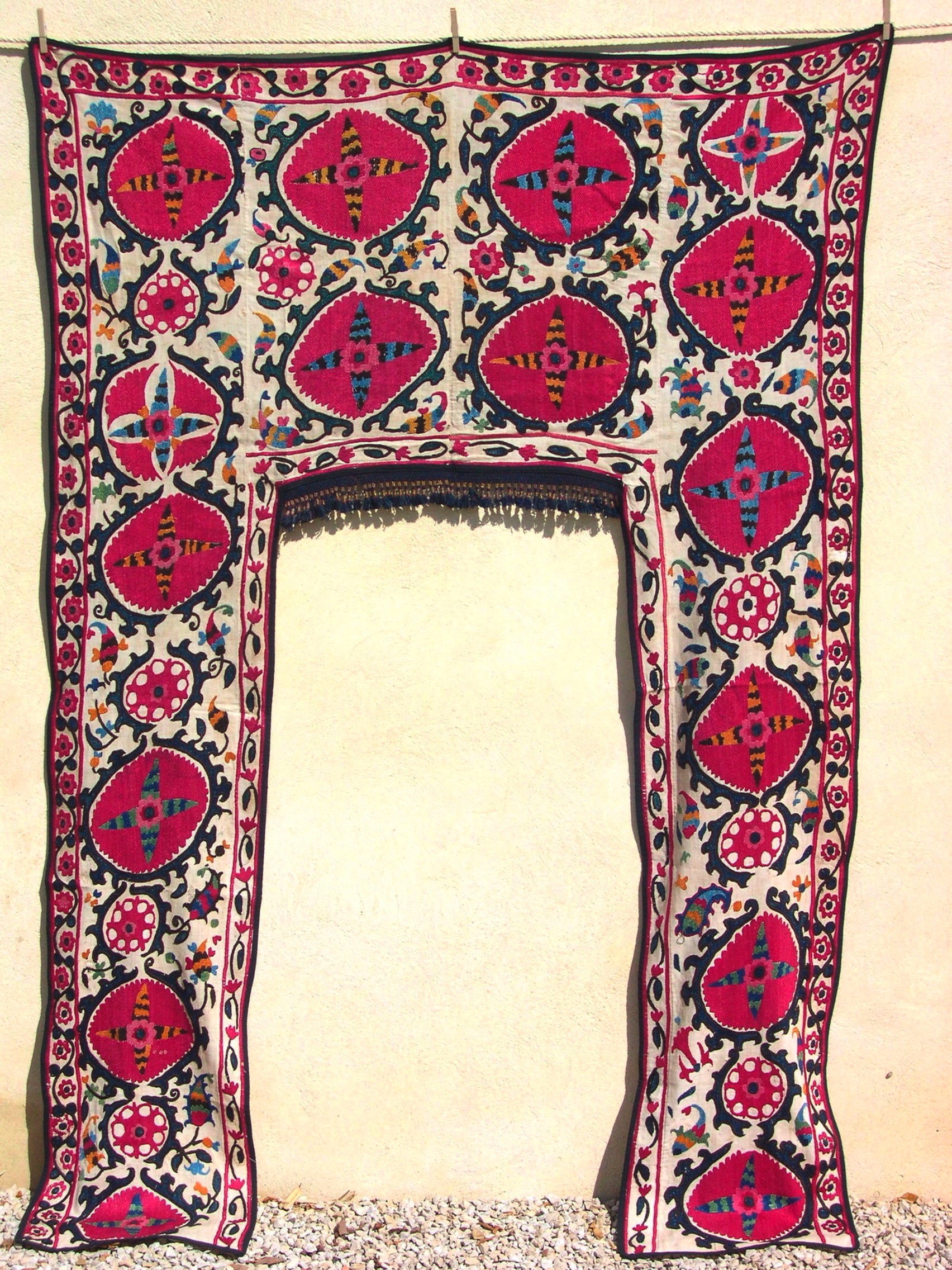 A suzani to flank the main entrance
  The lining of a vintage suzani embroidery was often decorated by flowered Russian cotton fabric.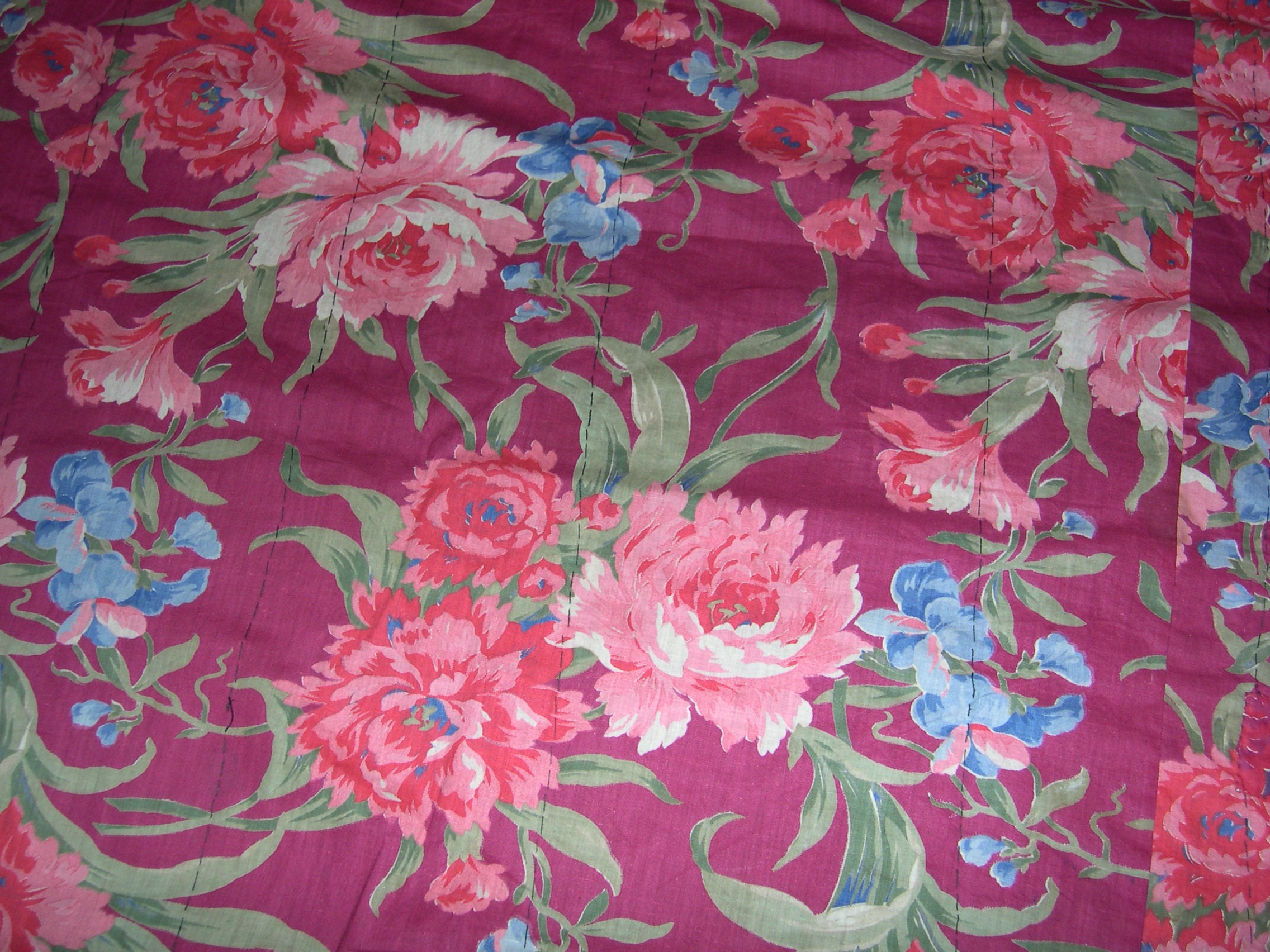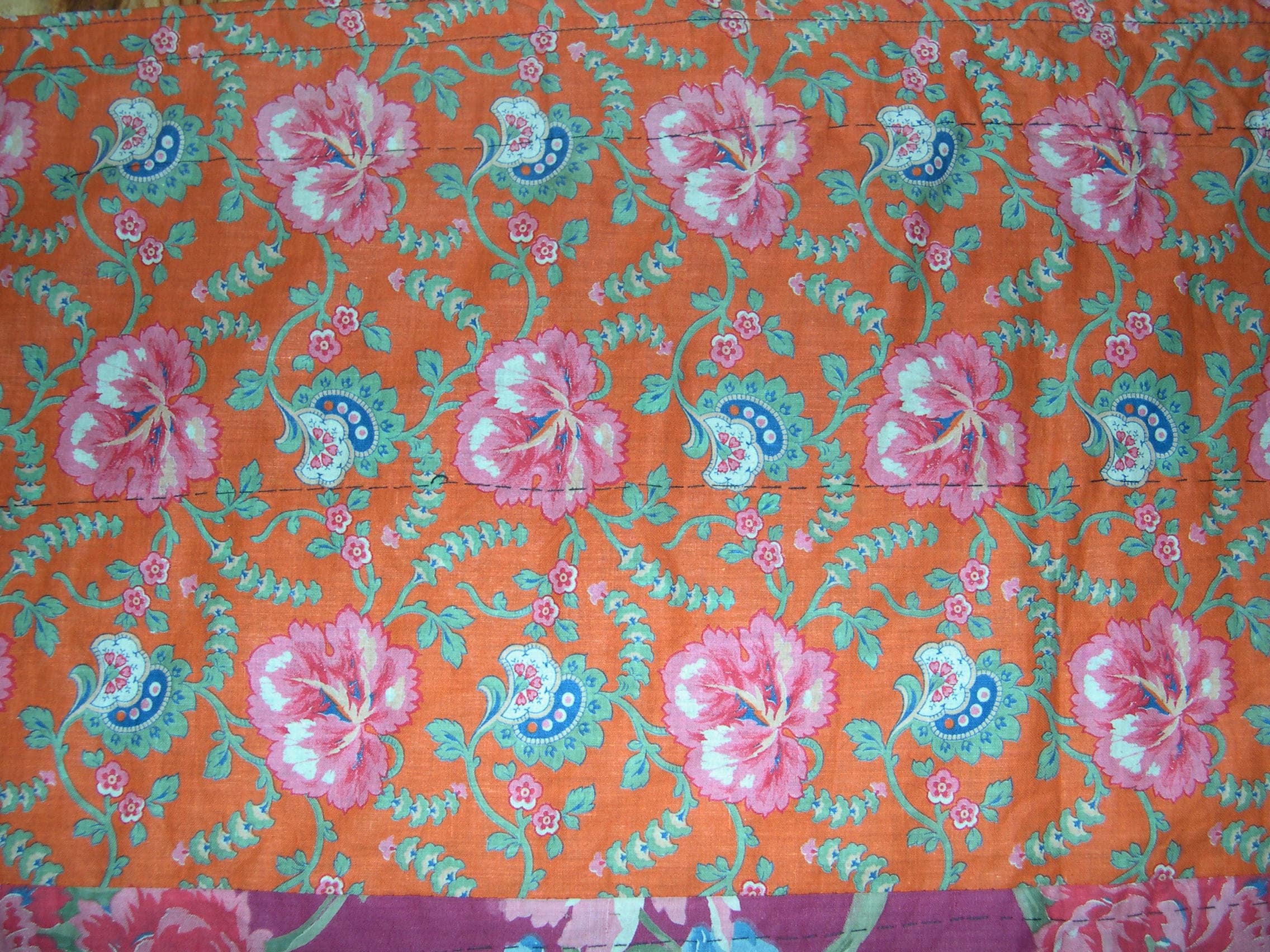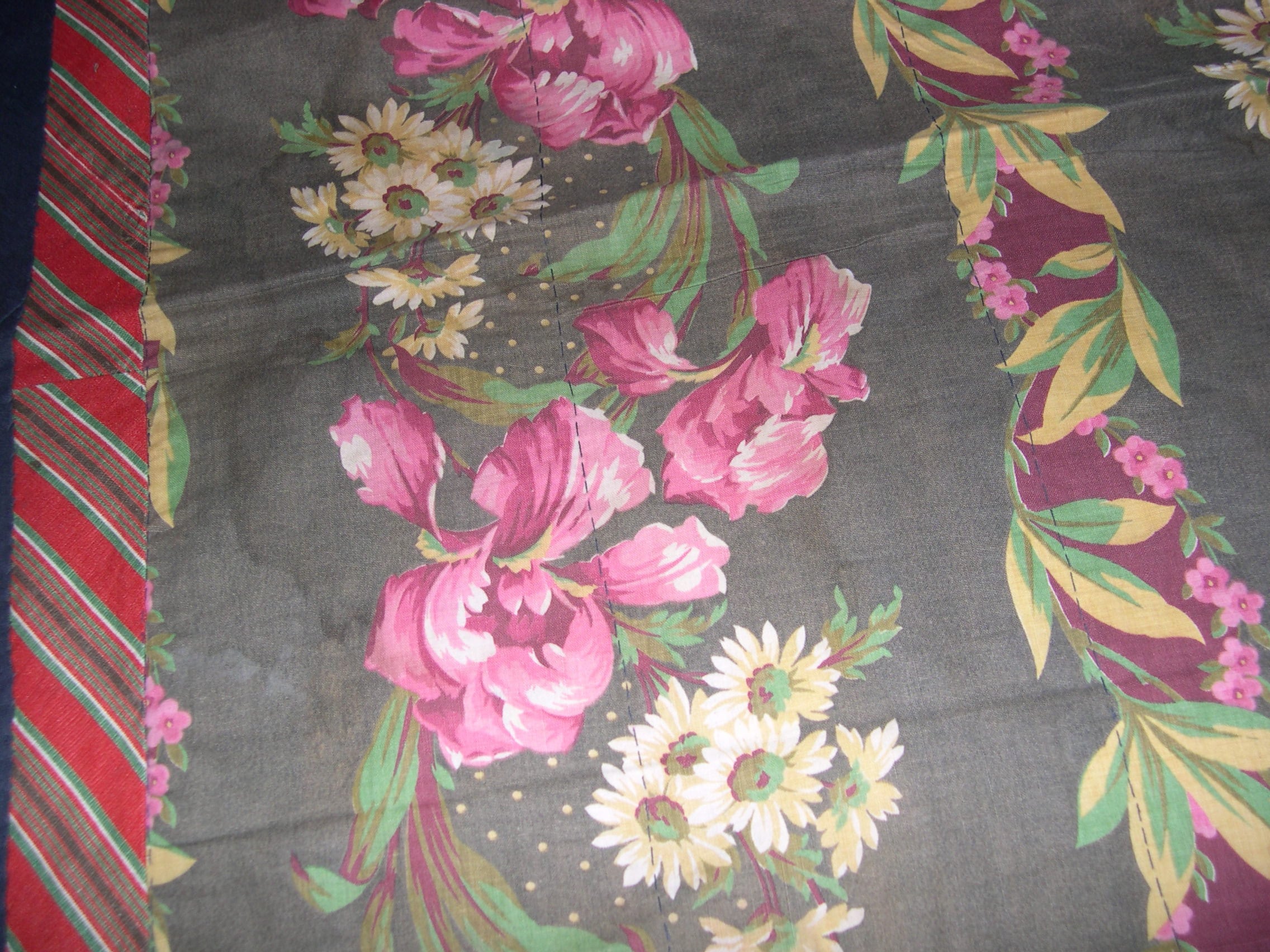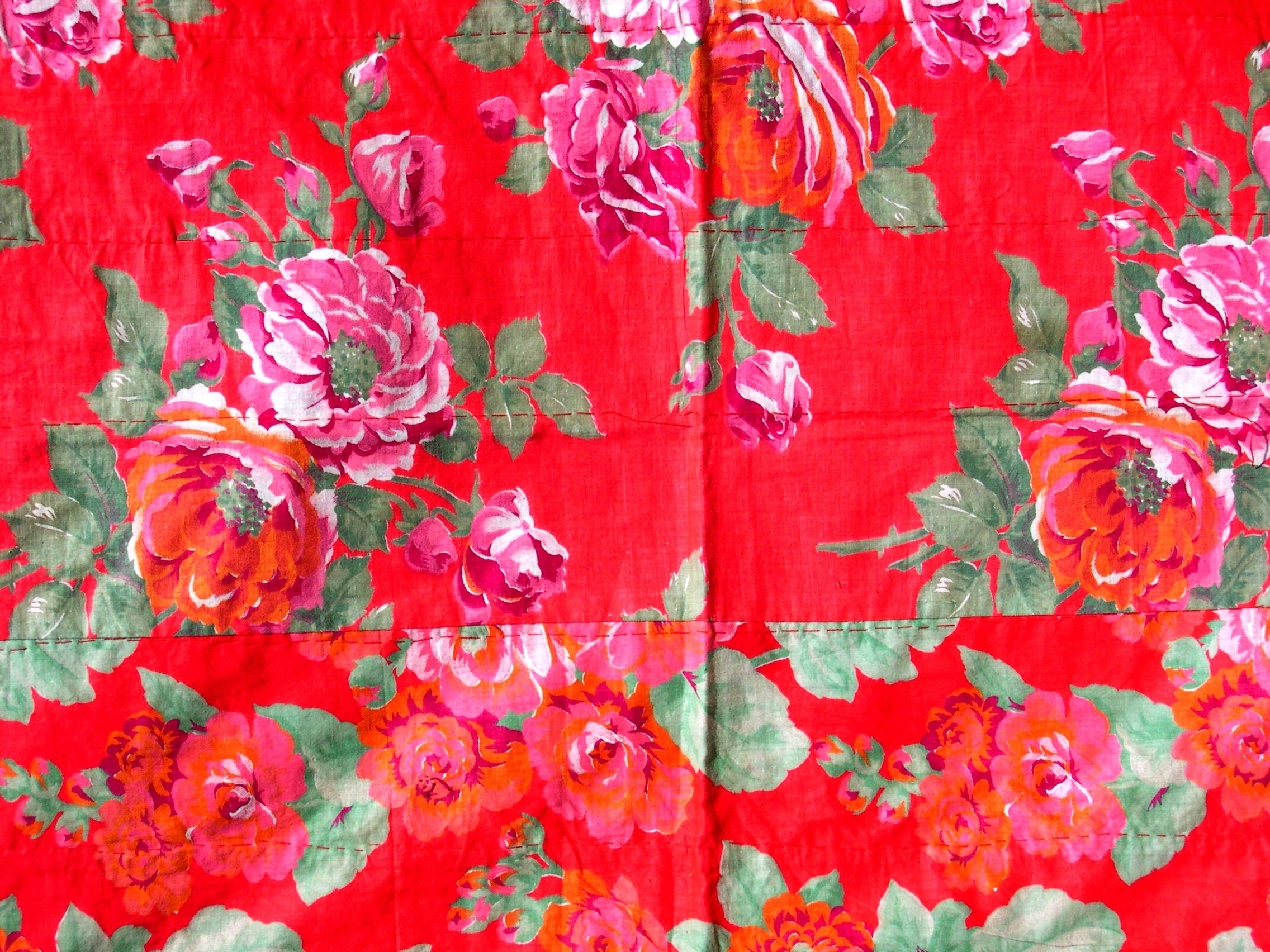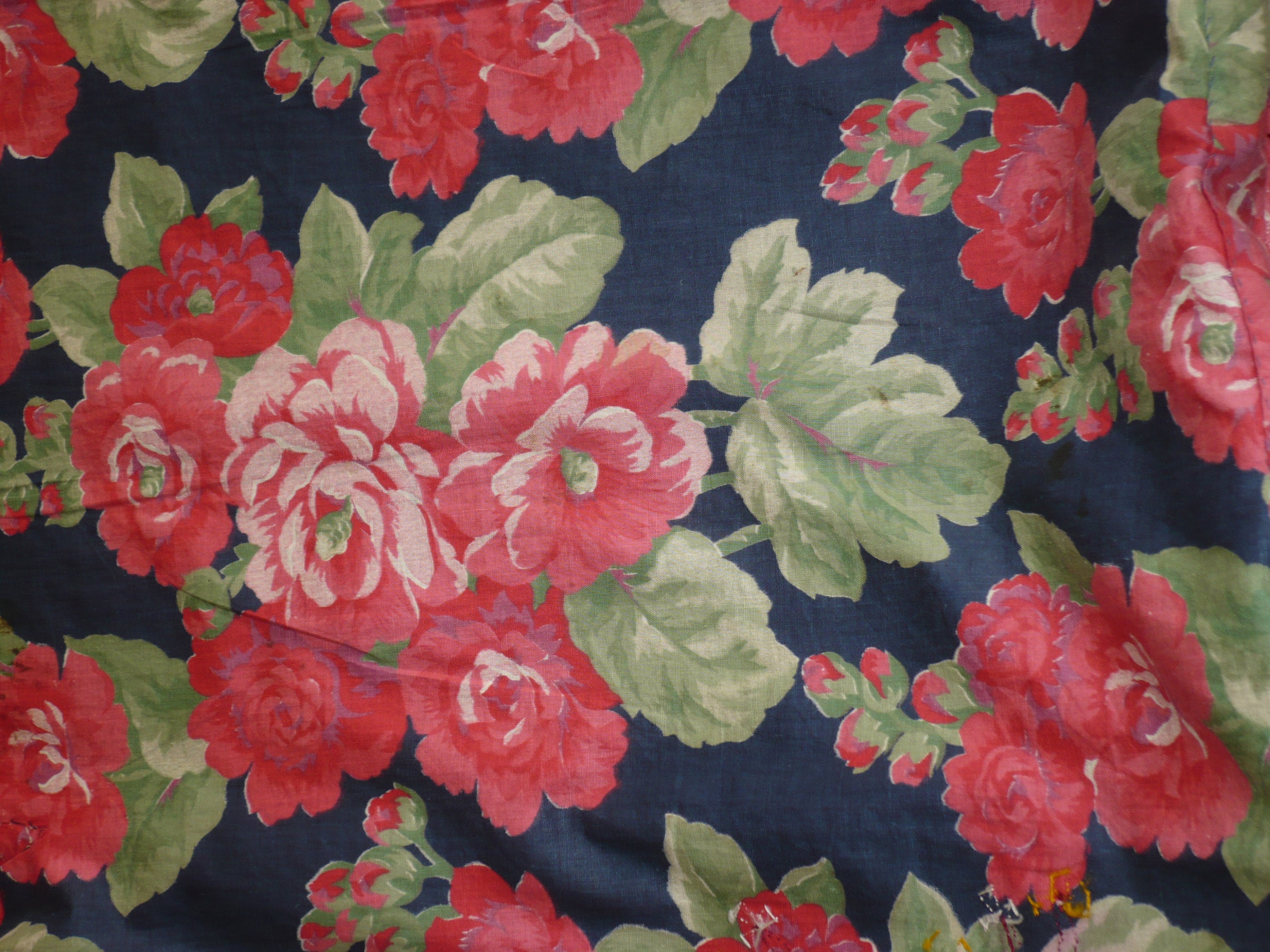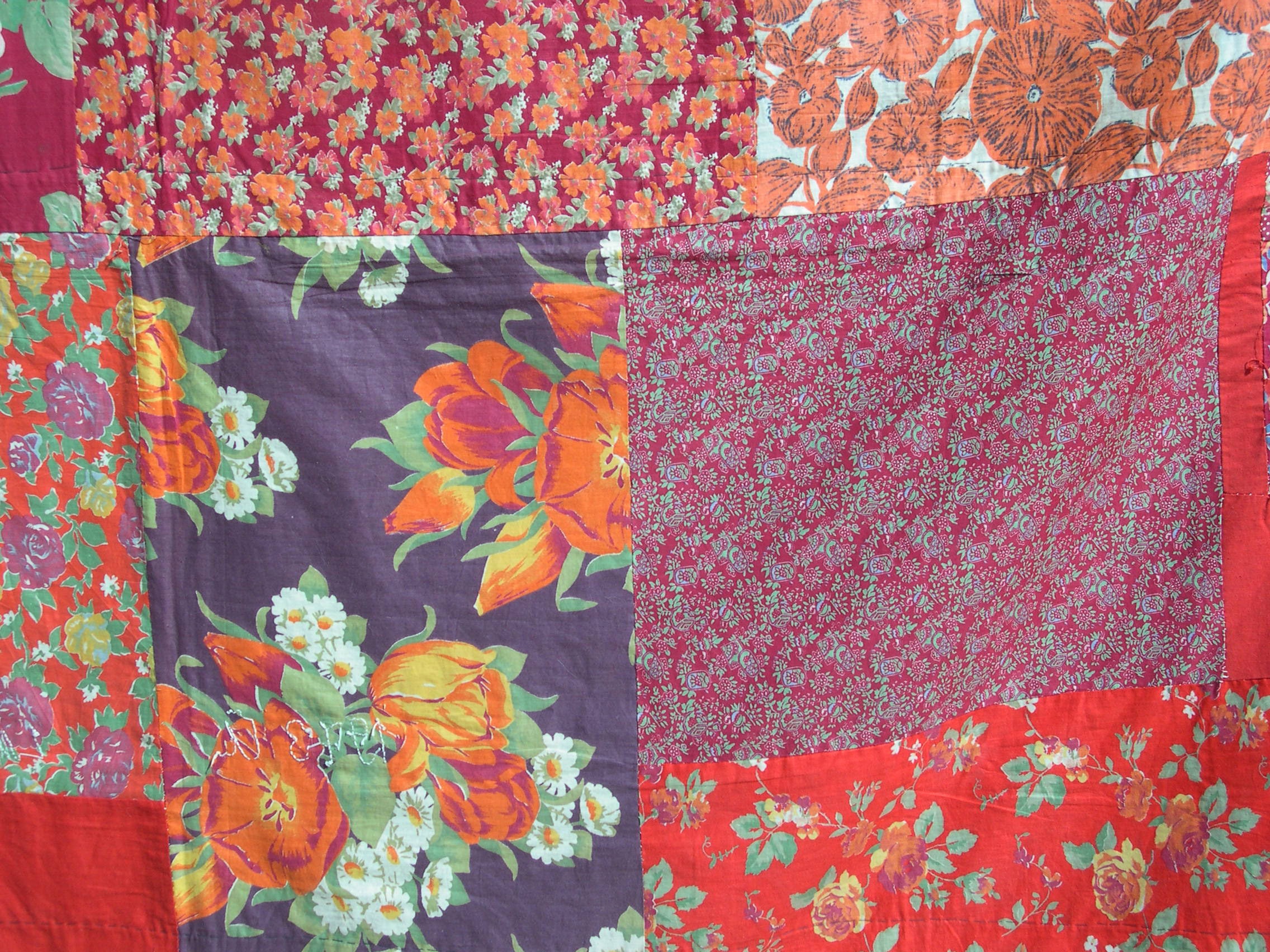 The main embroidery stitches used were : Basma stitch, also called Bukhara couching, chain stitch and to sew the different bands together, the running stitch  Suzanis' traditional motifs were stylized circles symbolizing moon discs, sun discs and stylized leaves, flowers …in divers colors.
Most of the suzani's ground material was cotton ground in different colors embroidered with silk or cotton thread. For centuries, Uzbek suzani were made to embroider dowry pieces, wall hangings and bedspreads.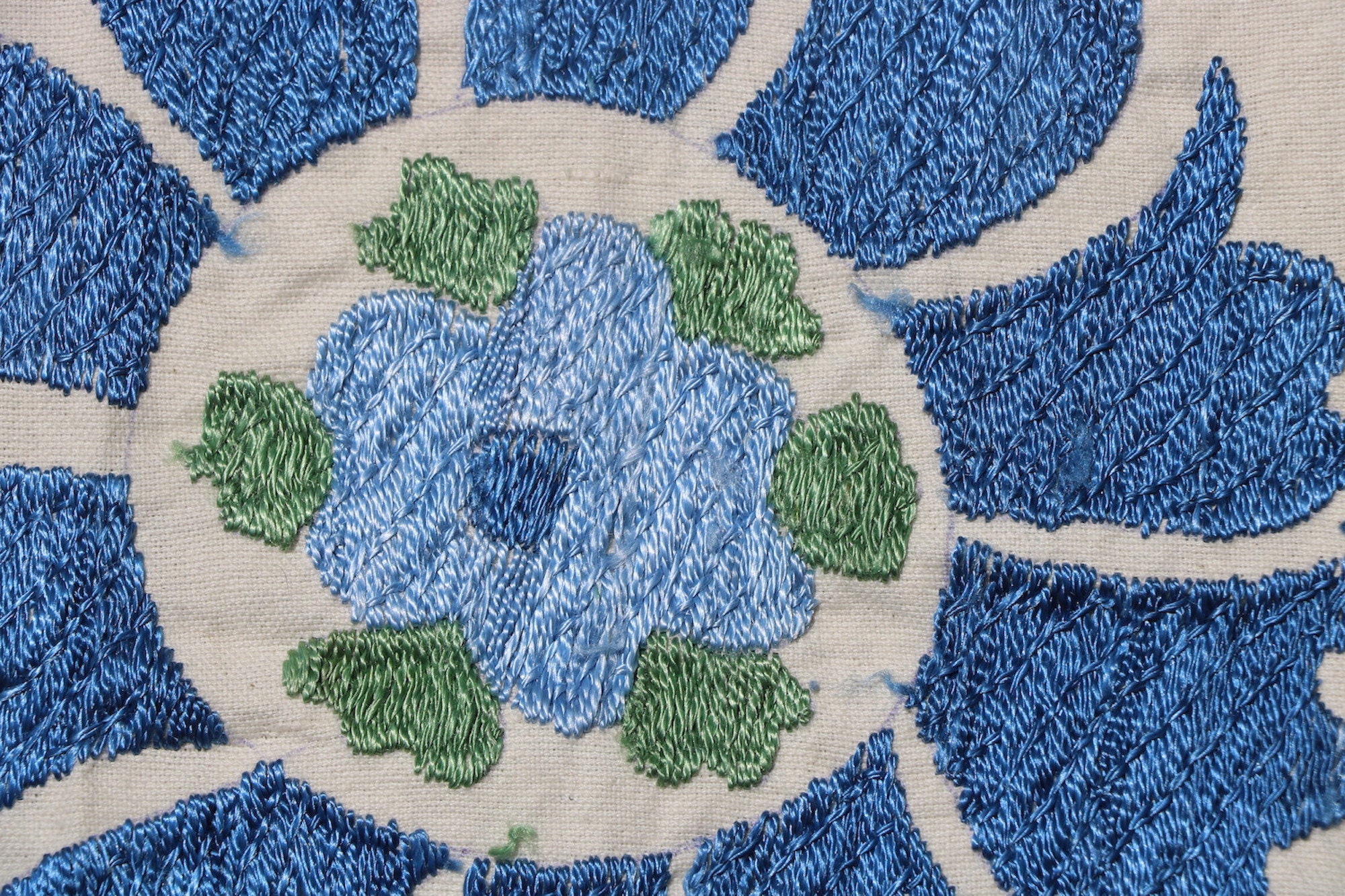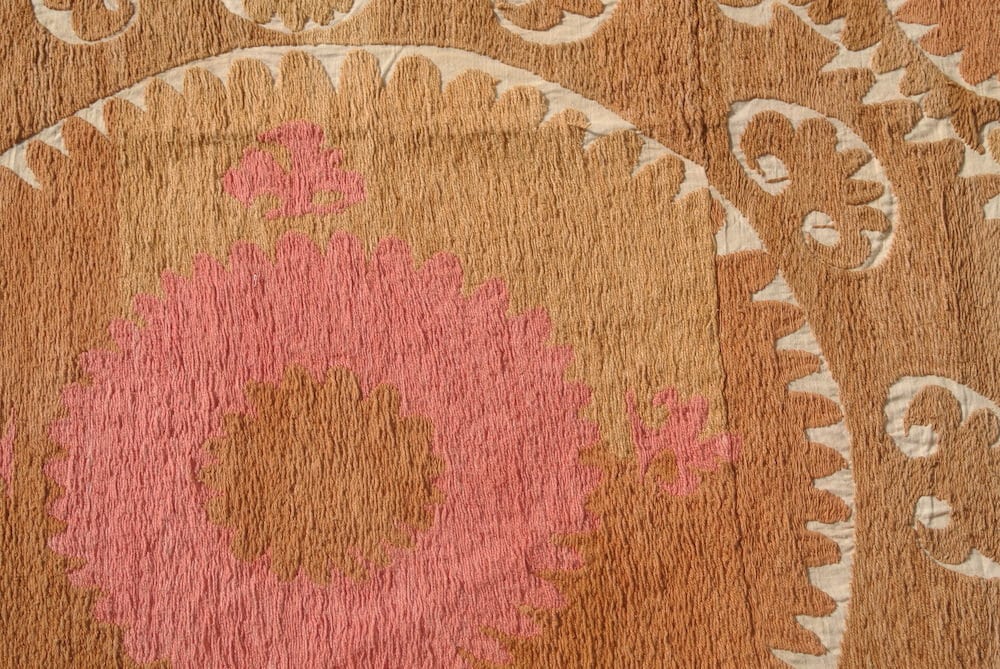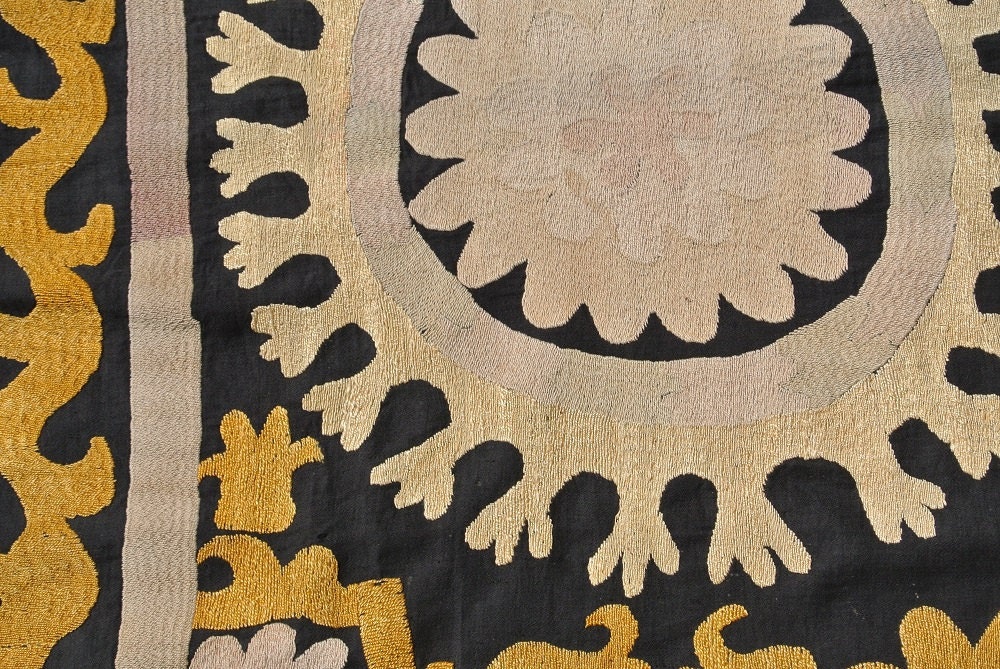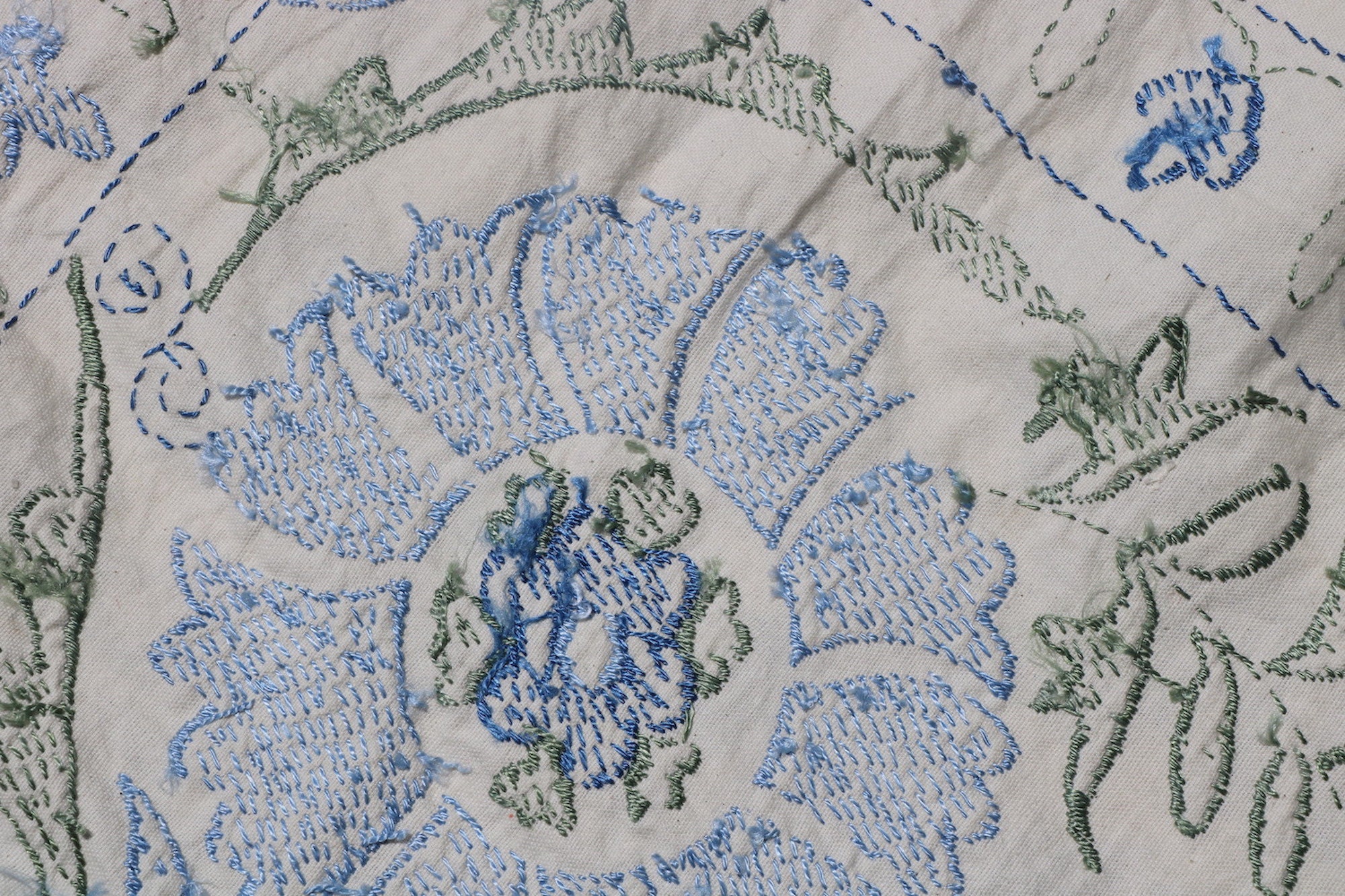 A suzani was the result of an extremely long collective work of women of the same family, the grandmother was drawing the motifs on panels hand sewn together at the wished size, then stripes were separated and given to be embroidered by the other women of the family (that's why the design of a vintage suzani appear asymmetrical).
When embroideries were finished, the bands were hand stitched together.
  Traditionally, during the wedding, the most beautiful suzani was shown in front of the house to testify the skill and wealth of the family.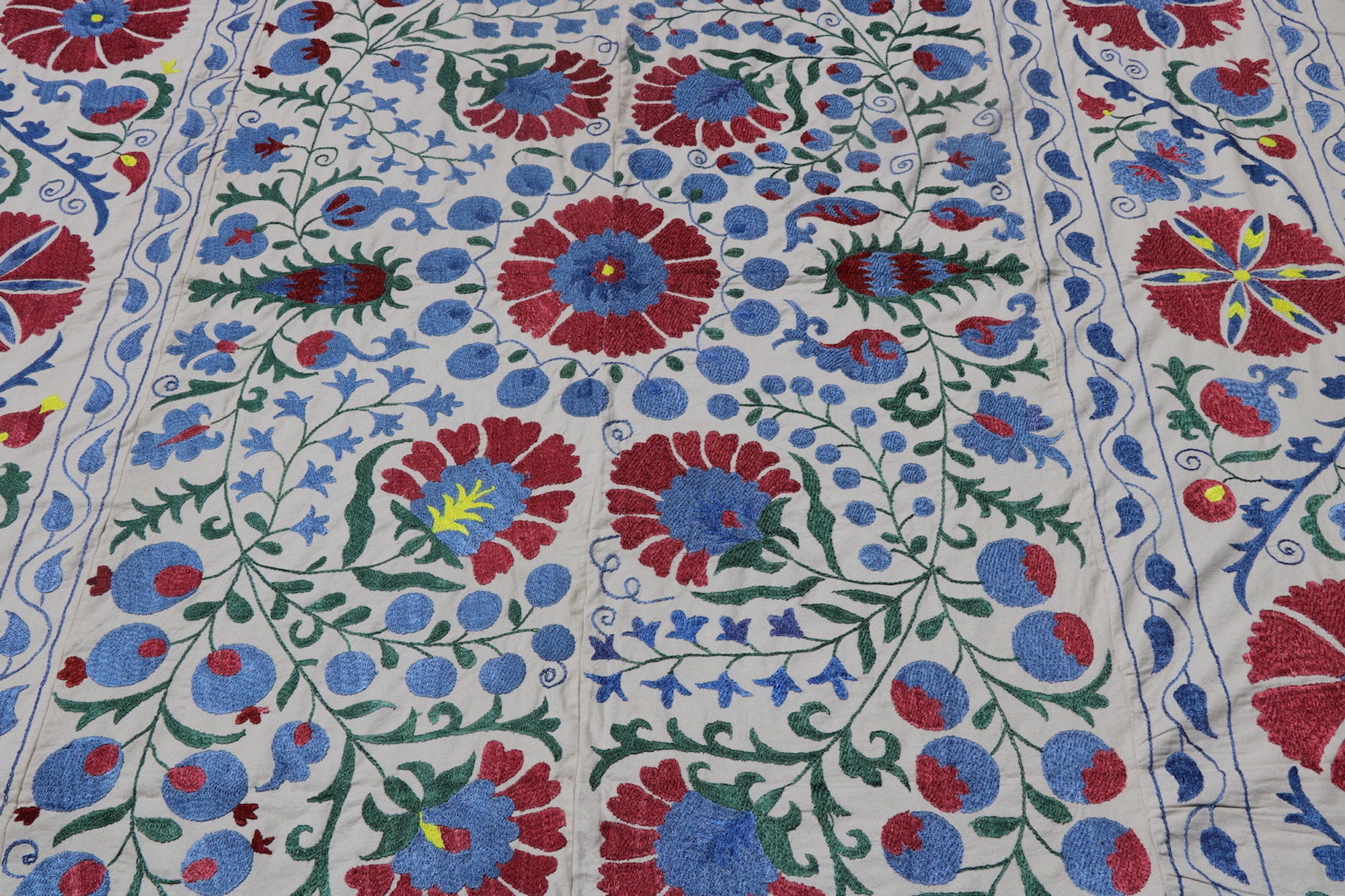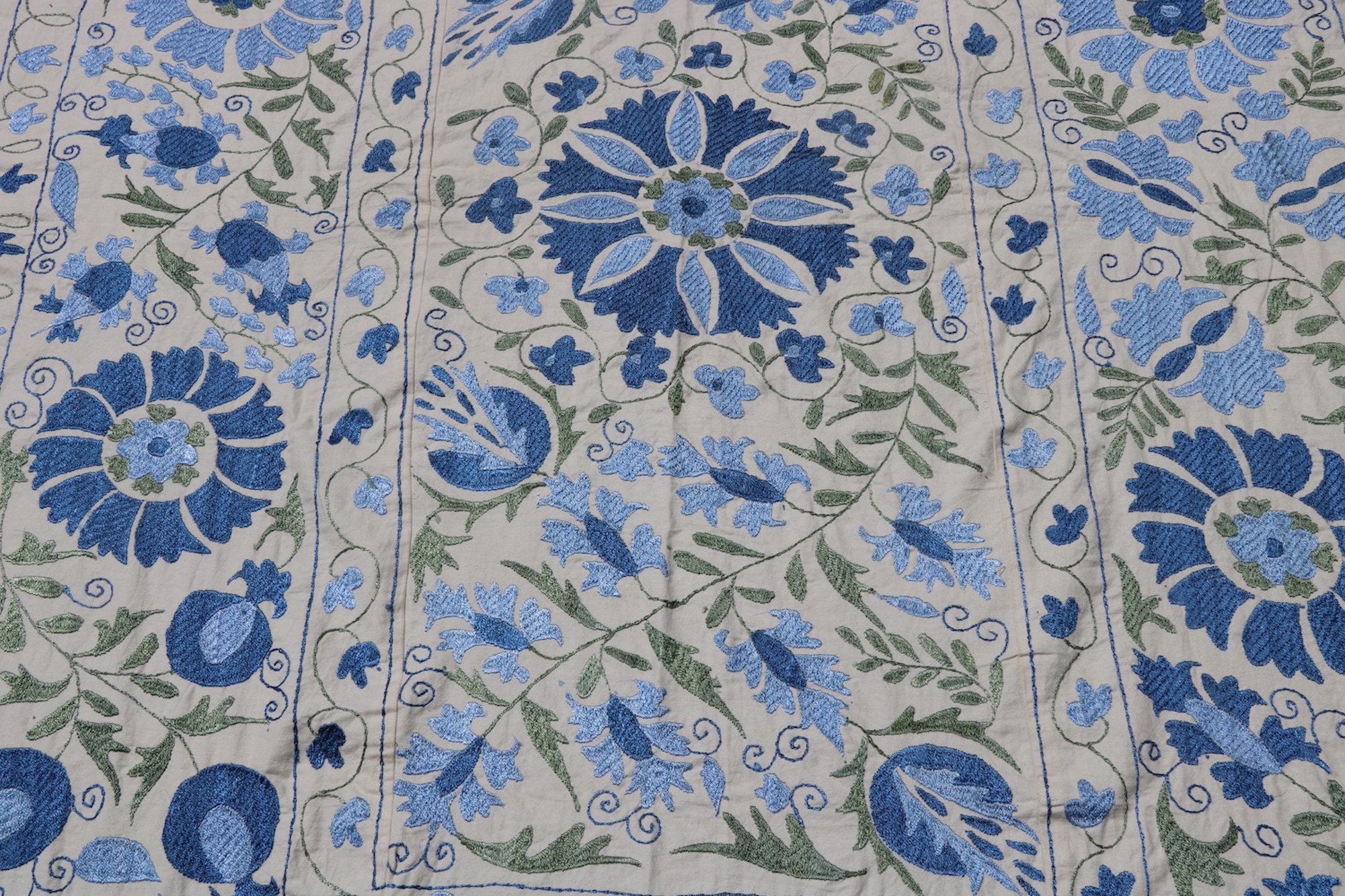 Now it is really difficult to find an authentic antique and vintage suzani (end of nineteenth century and latter half of twentieth century) in good condition. But there is a revival of this old hand embroidered Central Asian decorative textile with traditional patterns and other various dynamic abstracted forms like palmettes, rosettes, Ottoman tulip designs, pomegranates.