Filikli Tulu refers to tulu meaning « hairy » and filikli, word for a style of long-piled rug in Turkey.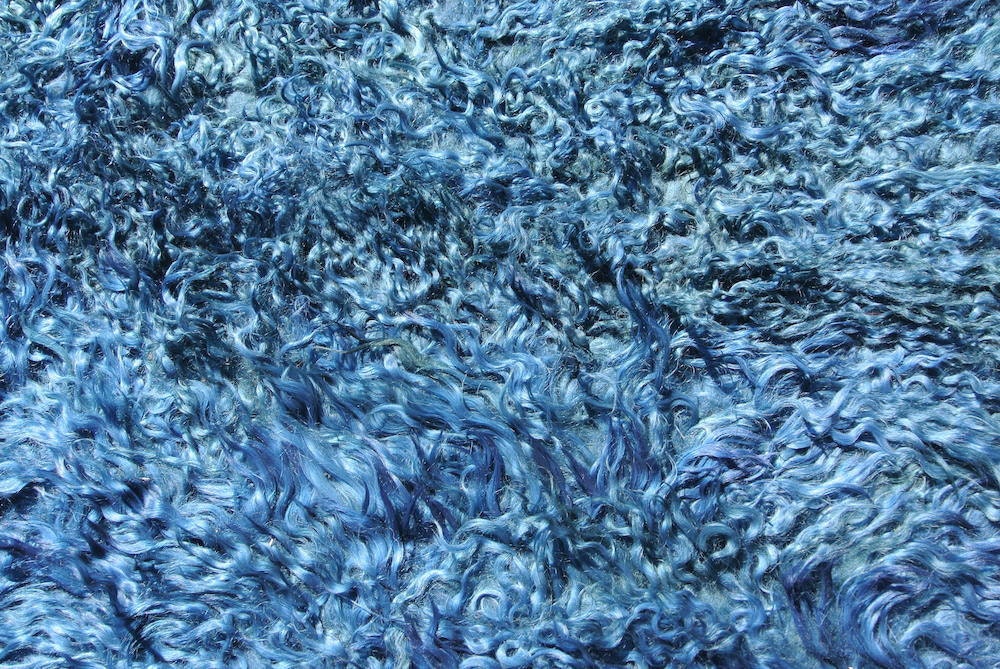 Filikli tulu's silky mohair indigo dyed.
  These tulu rugs are the earliest hand-woven kilim rugs. Originating in the mountainous regions of Central Anatolia where winters are harsh, they were woven for protection against cold by nomadic shepherds and used for centuries as a bedding.
Hand-made entirely of the wool of sheeps and filik goats living in their habitat, usually sheeps wool was used for the background warp and weft structures and the knots were of curly hair of Angora filik goats.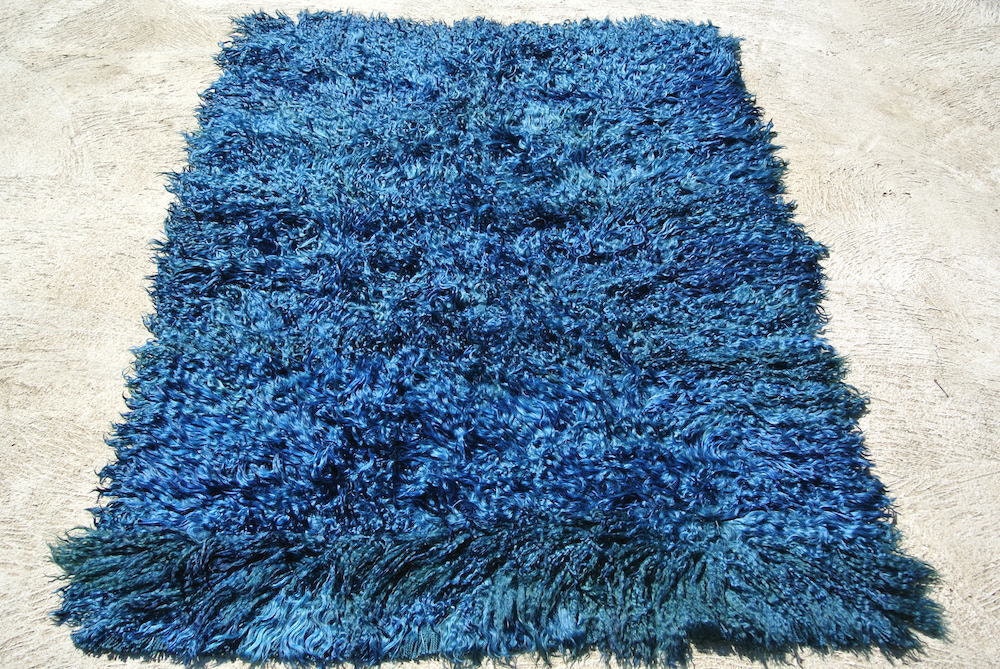 Indigo Filikli Tulu
  Predecessor of all knotted pile rugs, they are more strength and soft than any other kind of kilims. Characteristically lustrous, soft and silky due to the mohair wool of the goats, they are decorative shaggy tribal kilim rugs looking incredibly modern !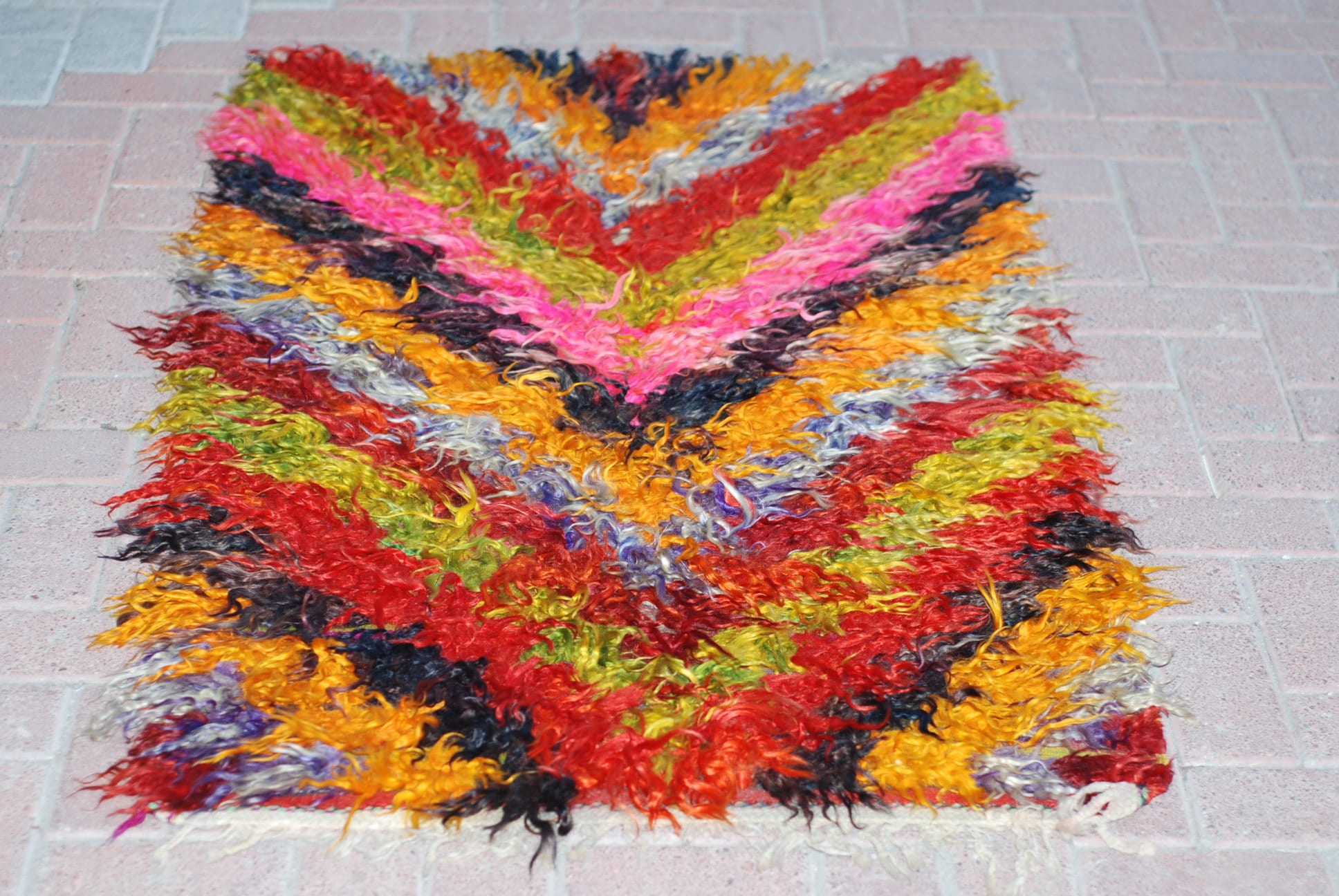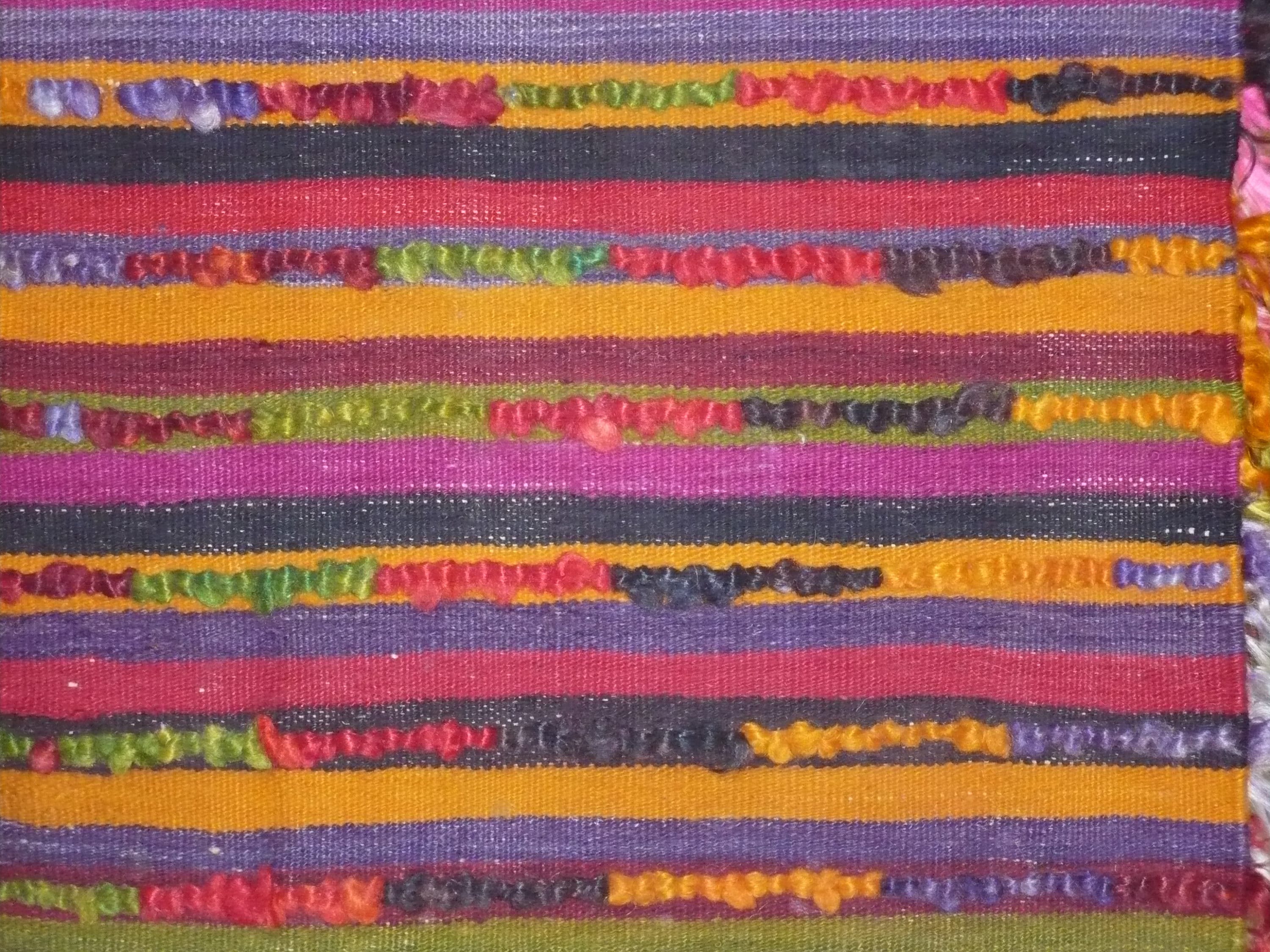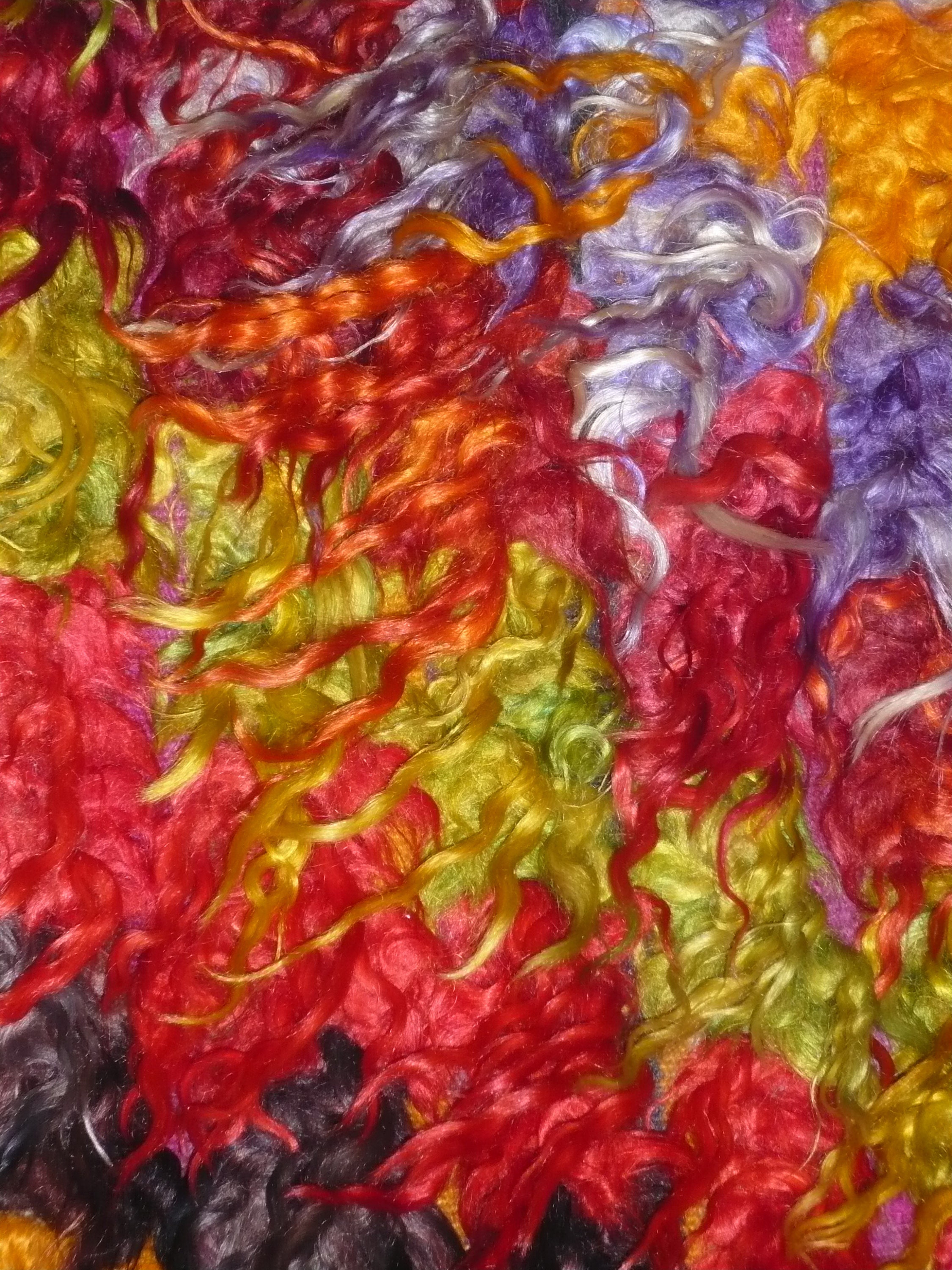 Bright designed Filikli Tulu : front, back and mohair wool
  Vintage filikli rugs are iconic weavings by Anatolian nomadic weavers who were using bright colors with simple contemporary geometric designs, some left in natural tones of the mohair wool and others in one dyed color.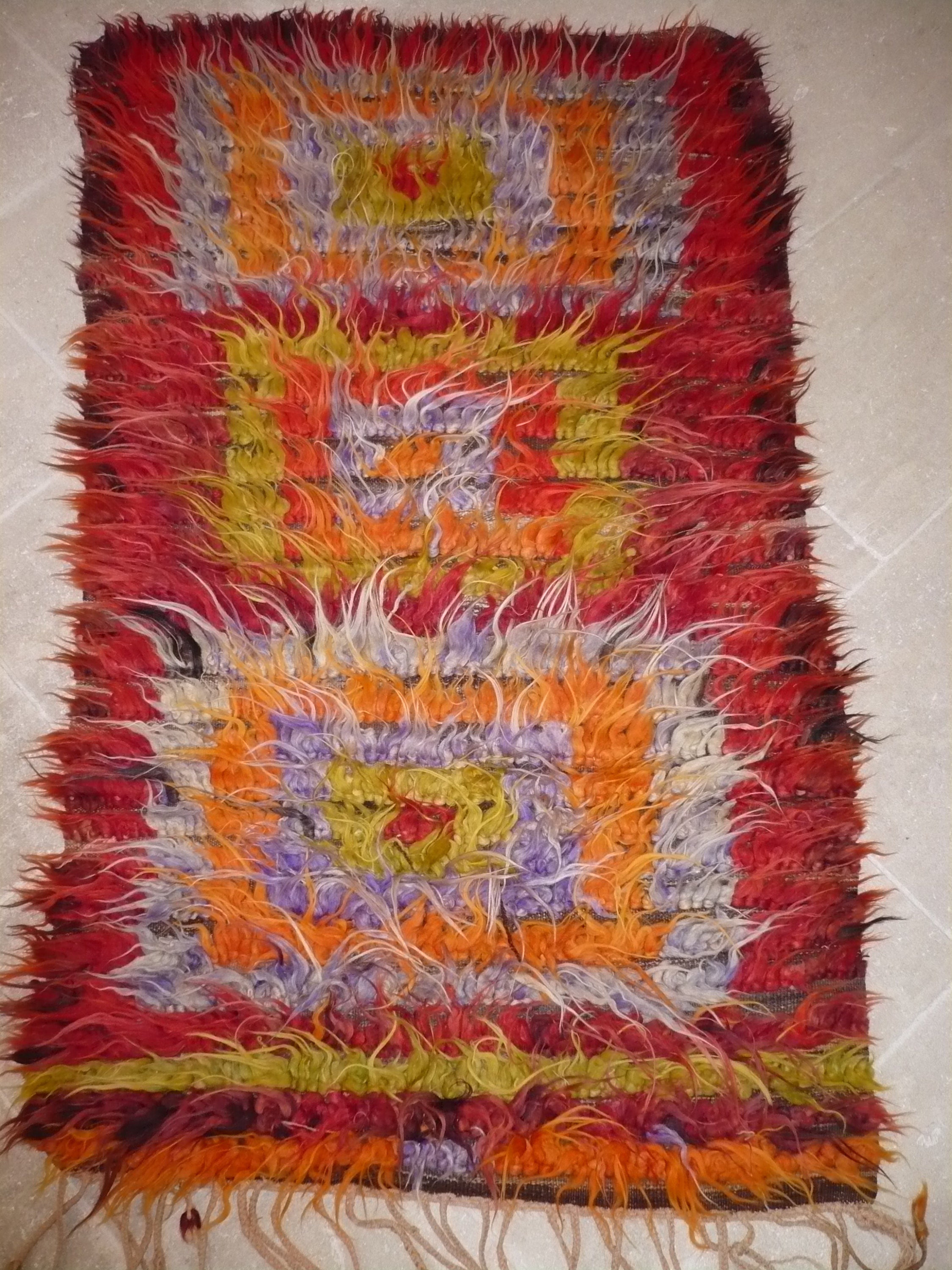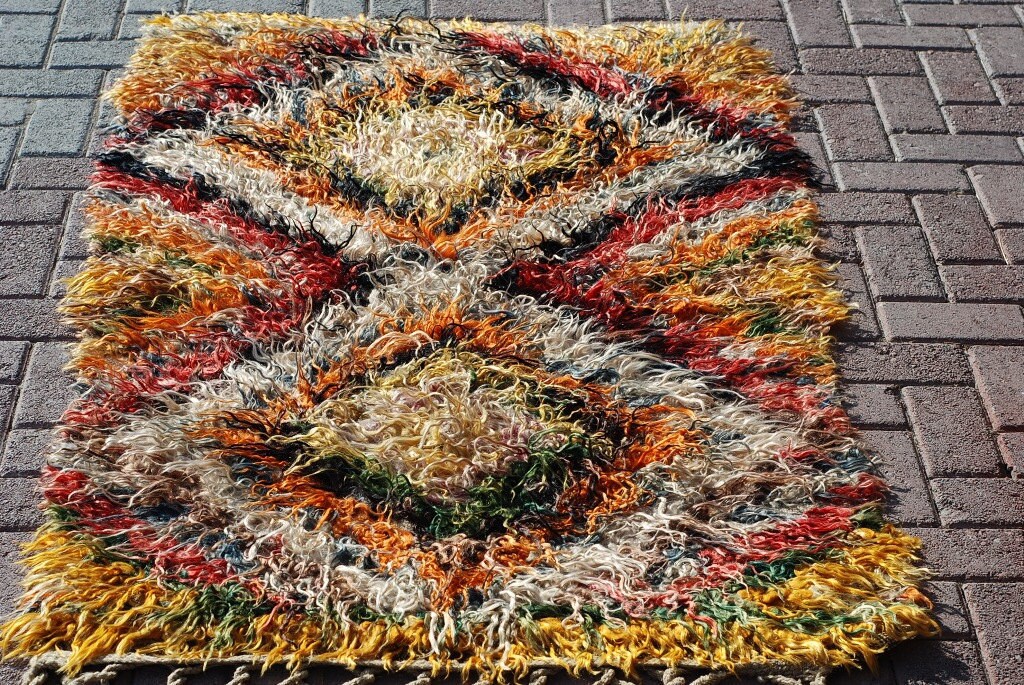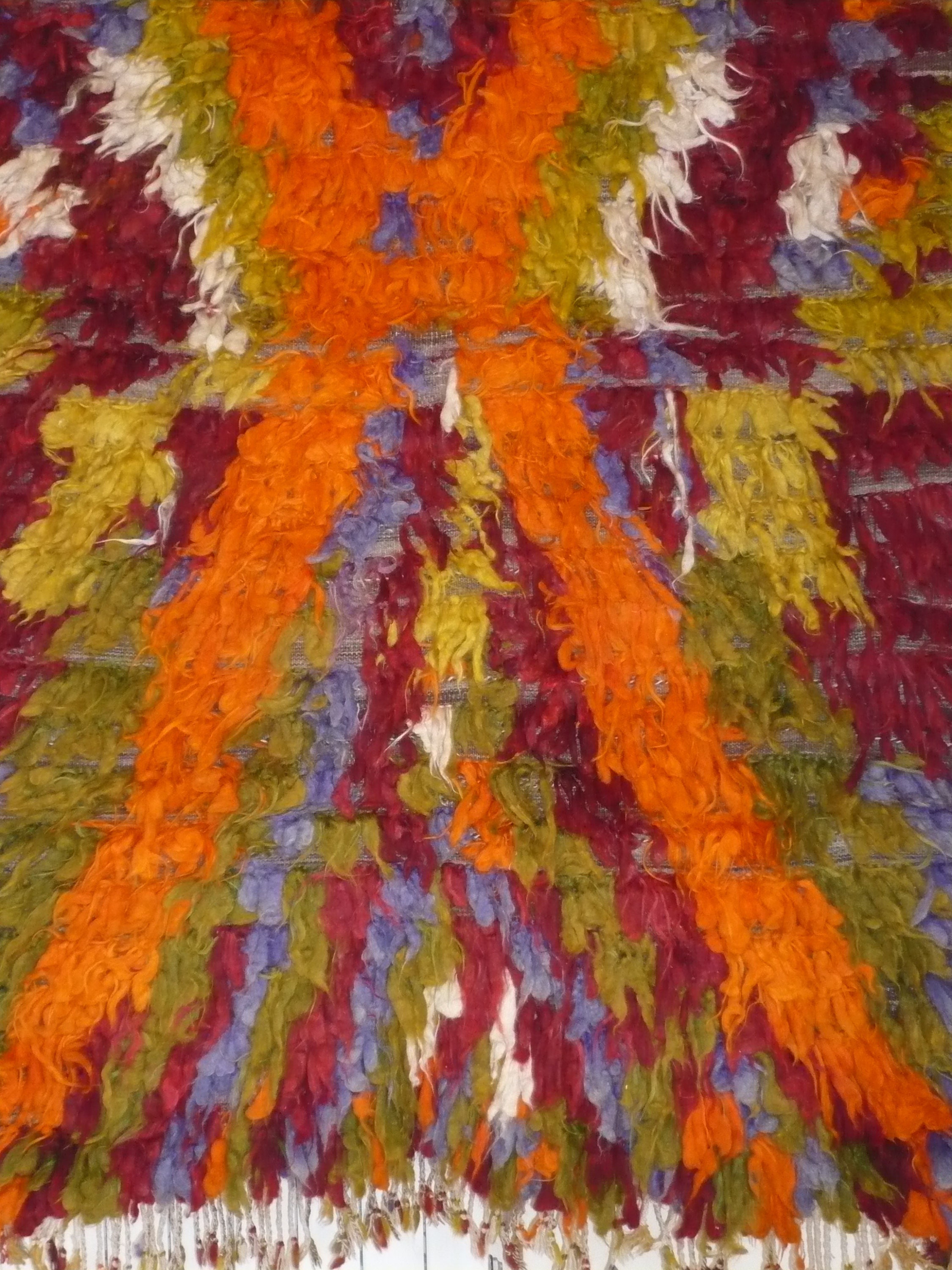 The minimalist look of vintage Angora tulu rugs is today well-known and these one-of-a-kind rugs collectible rugs, wonderful decorative purposes for a contemporary décor, are used as floor coverings, wall hangings, bed covers or sofa throws.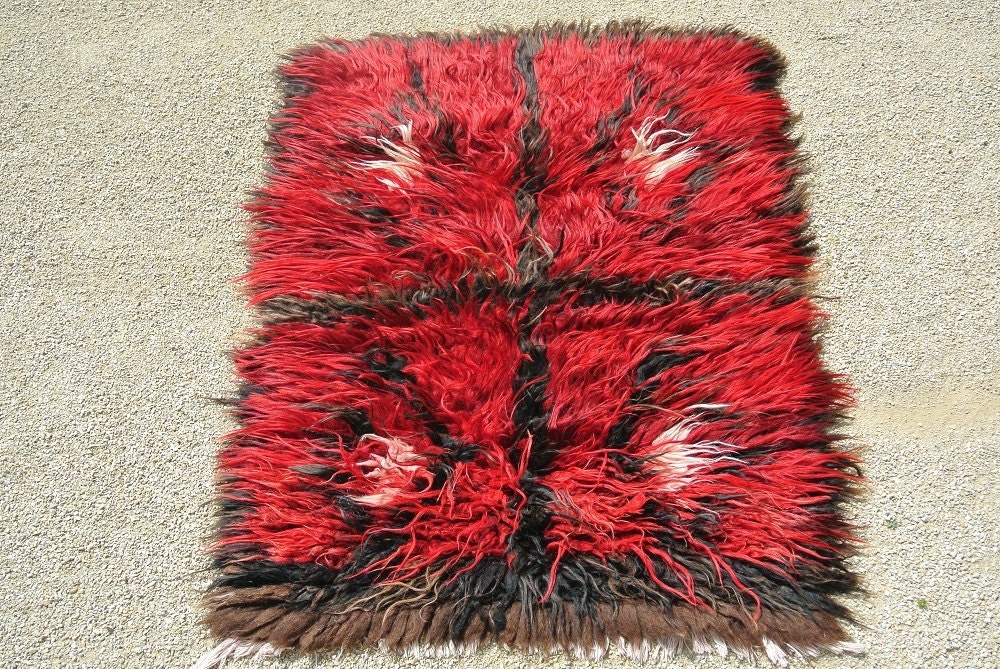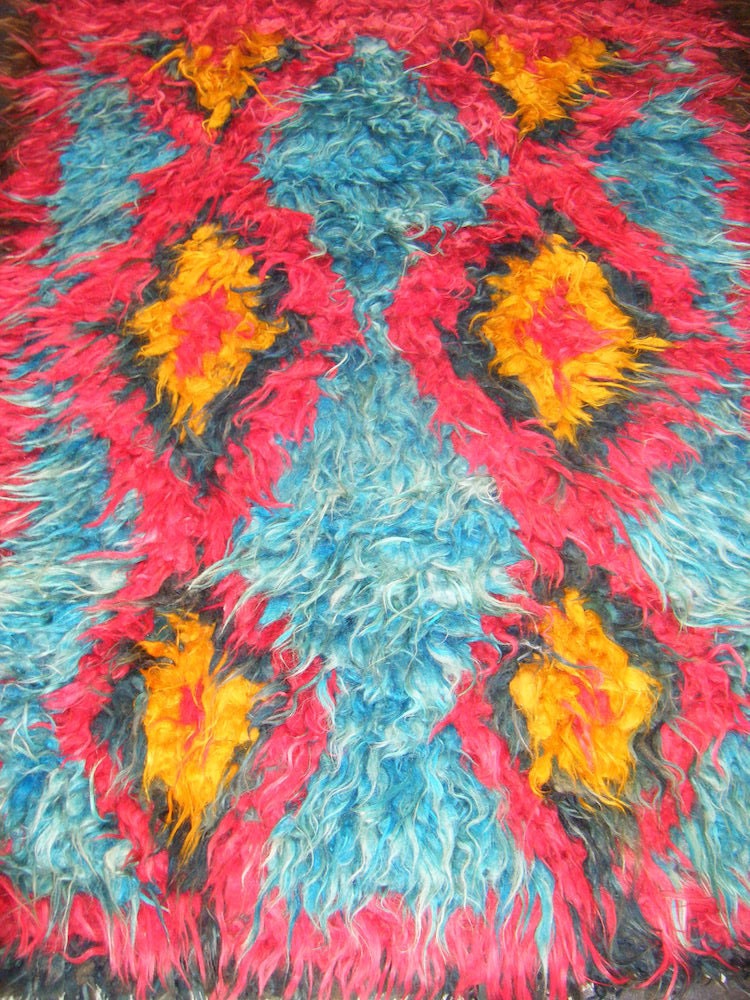 These mohair tufted rugs for daily life were produced until late 1970s.